Fuvahmulah, Maldives – The Fuvahmulah Nature Park, which consists of the protected areas of the City has urged the public to stop damaging the property of the park, especially the boardwalk on one of the lakes, which has made it on to the "World Travel Page".
Uploading photos of the destruction caused by the public to the area, the Park highlighted the importance of the facilities in terms of enjoying nature and experiencing the tranquility it brings to both locals and travelers to visit the place.
"However, it is upsetting that some people continue to harm the place. If this continues, it will not be long before the entire place gets destroyed completely. We respectfully request such individuals to stop harming the facility and to maintain the area nicely. Enjoy the beauty of nature. And save it for future generations as well. This belongs to you as well." The park's page urged.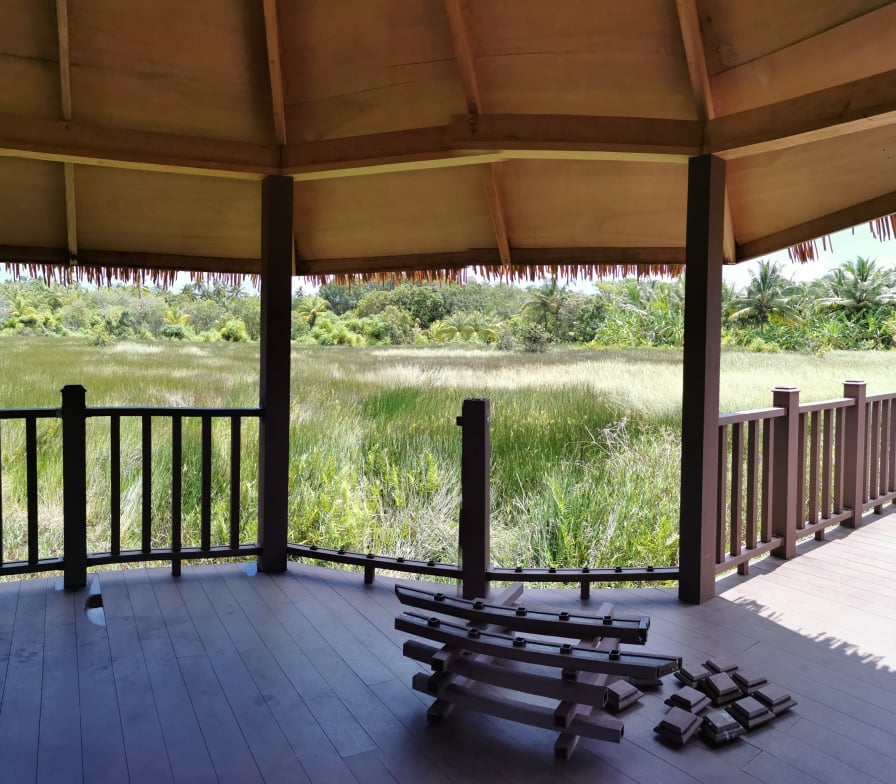 Some of the damages caused to the boardwalk and the hut area in 'Bandaara Kilhi' of the city included damage to the railings repeatedly, removal of the caps on the railings, cuttings and graffitis. Ending the message to the public, Fuvahmulah Nature Park reminded that it would be difficult for the Park to repair the areas as well, due to the unprecedented time the world is going though, as most materials would have to be sources from out of the city.