Addu City, Maldives – Wave Sound by 3S, located in Maradhoo Feydhoo, Addu City, – which is the first guesthouse to be approved in Addu City to reopen since the pandemic – has welcomed its first tourist today.
The guesthouse, along with the City council welcomed the tourist with traditional music, marking the resumption of guesthouse tourism in the City. While the city has already welcomed its first tourist a couple of days back in Equator Village located in Gan, this is the second tourist to visit the city since Maldives opened up its borders after being forced to stop international visitors from entering the country, due to the ongoing Covid-19 pandemic.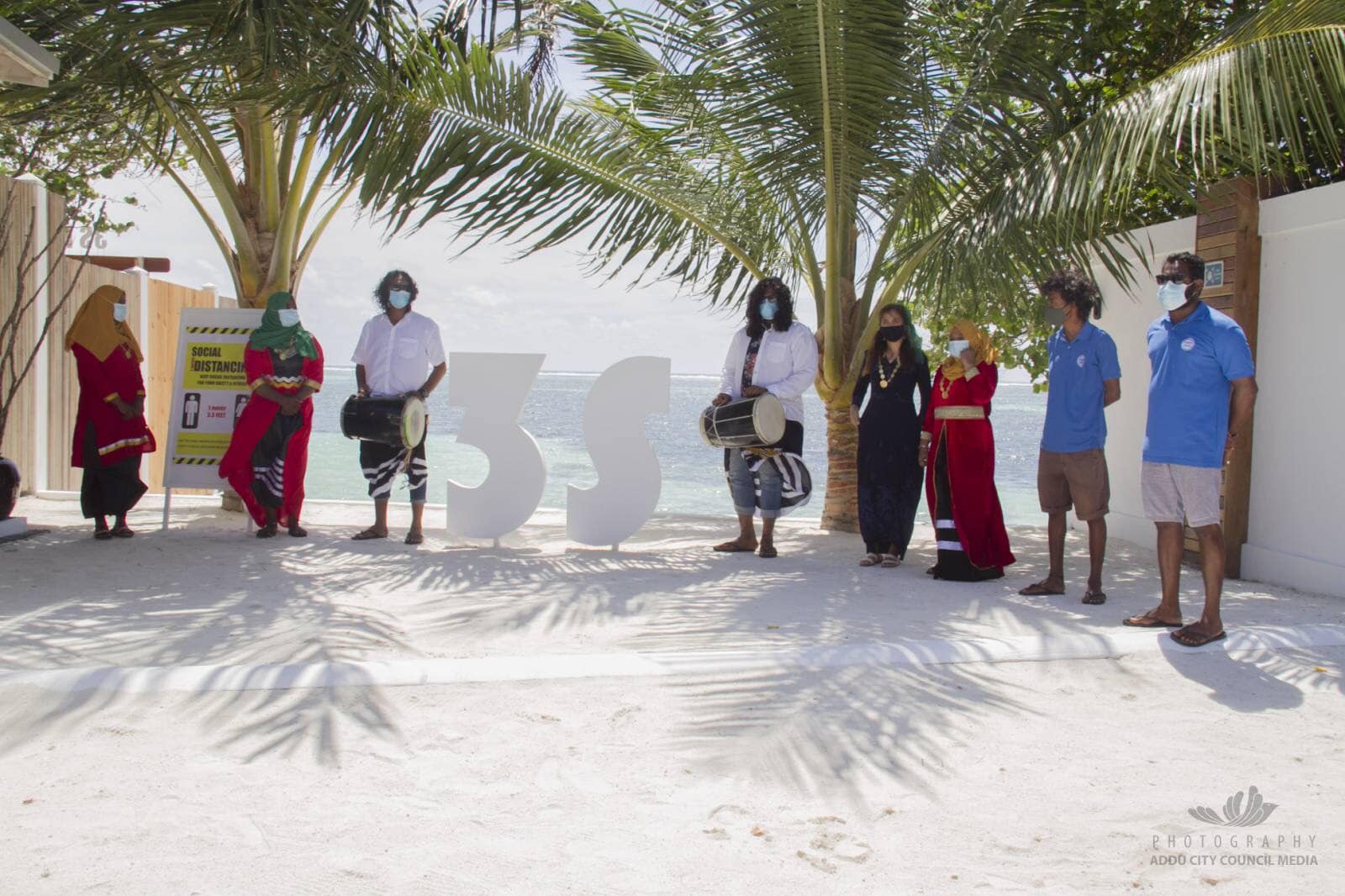 Currently, three tourist facilities have been approved for opening in Addu City, which are Equator Village, Wave Sound by 3S, and South Palm Resort. However, it is not known whether South Palm has started welcoming tourists.
The tourism of the city has crashed severely with the pandemic, as two of the main resorts in the city, Shangri-la Villingili Resort and Spa, and Canareef Resort ceased operations indefinitely, due to the pandemic. The only international flight making trip to Gan International Airport of the city has also put a pause on operating flights to Addu, which is located at the southern most tip of the country.
However, in a bit to revive the industry within the city, the Tourism Ministry of Maldives has announced seaplane operations between Gan and Huvadhoo atoll in order to transport tourists coming to Gan International Airport to the resorts located in Huvadhoo, which in turn would create tourism related business prospects in Addu again.
Currently, tourists arriving in the Maldives are required to register with Maldives Immigration via IMUGA, and must also present a PCR negative test performed a maximum 96 hours prior to departing. Since opening borders the Maldives has welcomed nearly 40,000 tourists so far.