Male', Maldives – Prosecutor General Hussain Shameem has said that he does not recall being the President of Maldivian Democracy Network (MDN) when the organization released a report which included criticism towards Islam and made derogatory remarks regarding Prophet Mohamed, and added that he was not involved with the report at any level.
Shameem said this during an appearance on"Ahaashey Bunaanan", a program by the national radio station 'Dhivehi Raajjeyge Adu', on Saturday evening. A caller asked Shameem about Shahinda – who made significant contributions to the infamous MDN report – had recently claimed about him.
MDN Executive Director, Shahinda Ismail has recently said that PG Shameem was the acting president of MDN when they released the report in question, named the 'Preliminary Assessment on Radicalization in the Maldives'.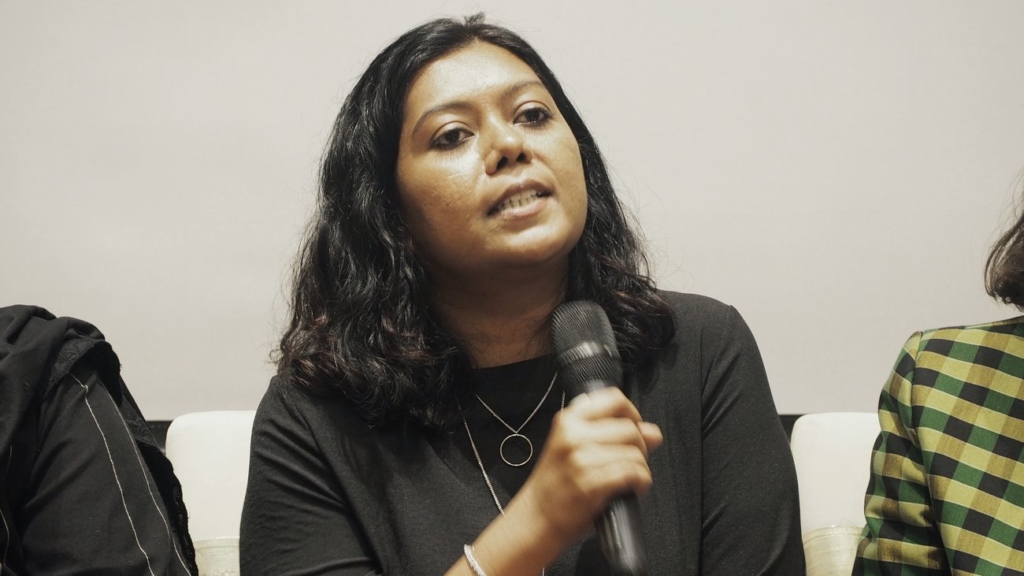 Responding to a question , Shameem said "I will have to look into that. I don't recall such a report being publicized while I was president, and if it was, I do not believe I was in Male' when the report released. I was overseas during that time so I wasn't actively involved with reviewing, commenting or approving the report to be published"
Shameem said that MDN's board does not grant approvals for reports, and that they only set internal policies, while the executive director is more directly involved in the operational side of the NGO, and added that all NGOs operate similarly.
When the radio show host asked when Shameem became aware of the release of the report, he responded saying that he had been aware MDN was working on a report, and that the NGO has released three reports. He said that he hadn't been MDN's president when the report investigated by the authorities was released.
"If the information I have is correct, the report the government investigated is the one later released by the NGO. I wasn't serving in any position at the NGO or otherwise involved in the report which was later released," he said.
One listener asked Shameem the specific duration he served as MDN's president, to which he responded that he recalls being MDN's president for a brief period of time and that he doesn't remember specific dates. He added that he used to work with numerous NGOs.
Shameem said that while he did serve in various positions for a number of NGOs, he did not actively participate in any operations of the said NGOs. Furthermore, he said that he ceased all active involvement in NGOs in 2014.
"If I'm recalling correctly, I have not been actively involved in any NGO since 2014. I was never directly involved in running a NGO. Even if I was working in NGOs, I was never actively involved in an Executive position, in reviewing or decision-making," he said.
Shameem said that he normally volunteered at NGOs to provide his professional expertise and to assist in training.
When asked if Prosecutor General's Office will take action against members of MDN, Shameem said that he will carry out all necessary proceedings once the authorities conclude their investigation and forward the case to his office.
The 2015 MDN report gained traction last year, after anti-Islamic remarks in the report sparked massive public outrage. In the aftermath, Shahinda Ismail fled the country amid 'security concerns' and has not responded to summons by the Maldives Police Service, and the MDN, was suspended by the Ministry of Youth for blasphemy.