Male', Maldives — The Health Protection Agency (HPA) has informed that Maldives has recorded a total of seven deaths so far in February.
HPA tweeted to inform that the country has lost more lives due to Covid-19 in the first two weeks of February alone compared to the amount of Covid-19 related deaths that were confirmed over the past two months combined.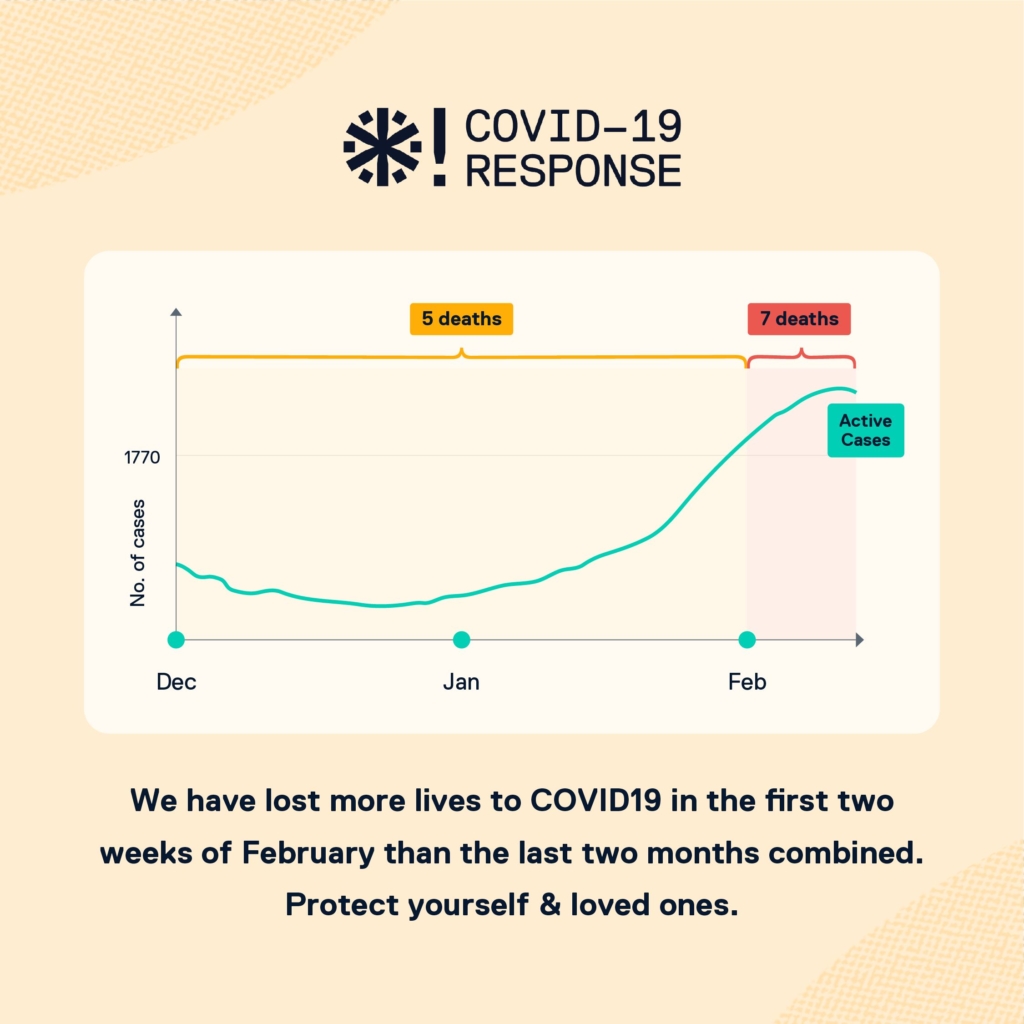 The statistics shown by HPA reveals that the active cases has also risen by a great extent in February 2021 along with a total of 7 death recorded within just 2 weeks of the month. The mortality rate is at 0.32%.
HPA revealed that during December and January, only five deaths due to Covid-19 were recorded in the country with Maldives having very few active Covid-19 cases in the country. However, in mid January a surge in the number of active cases was seen with over 1,770 cases active by February 2021.
HPA advised the people that this is the time to be attentive of the things that are happening around the country and to protect one another from the contagious Covid-19 virus. The authorities have also warned the public of overwhelming healthcare facilities if the Covid-19 curve is not contained. As of today, the safety measures imposed on the capital city Malé has been extended for another 14 days.
HPA also encourages all citizens to administer the Covid-19 vaccine to get protection from the virus.