Malé, Maldives – High court hearing is tabled for tomorrow to review the decision of the Criminal Court to grant house arrest for Mohamed Ameen, the first Maldivian on the terrorist list publicized by the America's Department of the Treasuries Office of Foreign Affairs Control (OFAC).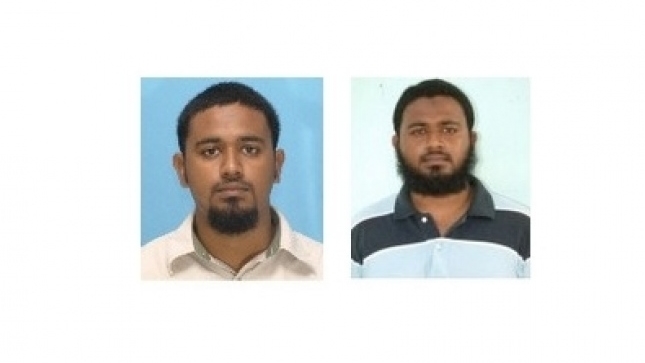 The state has charged Ameen on counts of joining a terrorist organization and planning terror acts under the Anti-Terrorism Act. The Criminal Court had initially sentenced him to remand in jail until the trail was complete.
However, following an appeal by the defendant the Criminal Court changed the remand to house arrest.
The decision to grant house arrest was made by the Criminal Court in February 2021 due to the lack of adequate medical treatment and not receving the opportunity to exercise outside his jail cell.
Ameen was arrested in October 2019 over allegations of spreading radical extremist ideologies and recruiting and dispatching fighters to other countries.
According to the OFAC bio, Ameen has assisted, sponsored, provided financial, material, and technological support for goods and services in support of ISIS-Khorasan (ISIS-K) as observed from April 2019.
OFAC states that Ameen is a recruiter who has dispatched Maldivians to Syria and Afghanistan. He is actively engaged in leading ISIS recruitment through close lieutenants, under the guise of Islamic classes in Malé and other locations in the Maldives. He recruits fighters from the Maldivian Criminal Gangs. He directs terrorist fighters to Syria and more recently Afghanistan.