Male', Maldives —The "3D Printed Coral Reef" in the Summer Island Maldives resort in Maldives has made its way to the Guinness World Record Book for being known as the largest of its kind in the world, including in the Guinness list of world records this year.
The artificial "3D Printed Coral Reef" was created back in 2018 at the 'Blue Lagoon' of the Summer Island Resort in Maldives where the resort is hoping to create a whole new coral reef ecosystem in the near future.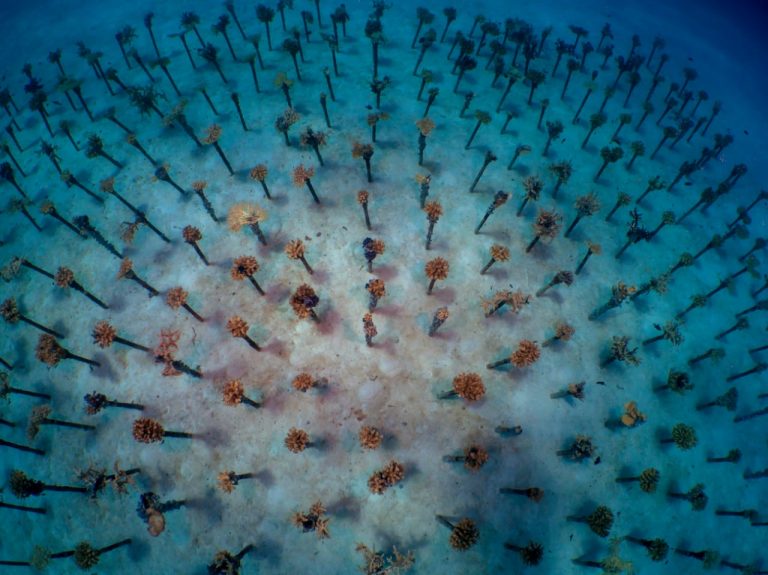 While it is rewarding that our 3-D reef is being recognized worldwide, it is important to remind ourselves of the tremendous amount of work that needs to be done to safeguard our environment.

The Manager of Summer Island Resort, Mari Shareef stated.
Manager Mari Shareef further stated that as a part of their environment initiatives, they have phased out imported drinking water, and placed a ban on single use plastic items, such as straws, bottles and bags. She assured that the resort is continuously looking at innovative ways to push the resort to be better guardians of the environment.
While Maldives is vulnerable to a rise in the sea level as it is the world's lowest lying nation, the artificial reef aims to protect the island nation against the climate change and sea level rise along with demonstrating the world of how new technologies such as 3-D printing can help with the aforementioned factors as well as with providing a new home for the corals, fishes and other marine species in the area.
The 3-D printed corals came all the way to Maldives from Australia, where an Industrial designer Alex Goad of Reef Design Lab used sophisticated computer modeling to design reef structures that are similar to those that are seen in the Maldives. The corals were then printed using a large 3-D printer which molded the corals out of ceramic, an inert substance similar to the calcium carbonate found in coral reefs.
After the 3-D corals were printed, they were then shipped to the Maldives to the Summer Island resort for it to be submerged to a depth of seven metres after filling them with marine concrete.
Summer Island resort of Maldives is a 40 minute speedboat ride from Velana International Airpot. It is located in Ziyaaraifushi and is one of the first Resorts in the Maldives that was first built in the 1996 as Summer Island Village. The island was later once again rebuilt entirely and rebranded as Summer Island Maldives in the year 2015.
While Summer Island Maldives was recently awarded the prestigious Holiday Check Gold Award for Being One of Maldives' Most Popular Resorts, it has also been awarded South Asia's Leading Beach Resort and Maldives' Leading Beach Resort at the 2017, 2018, and 2019 SATA awards.