Malé, Maldives – The prices of mobile data packages in the Maldives are set to lower starting from 1 October 2021. The data allowances are set to increase by 20 percent.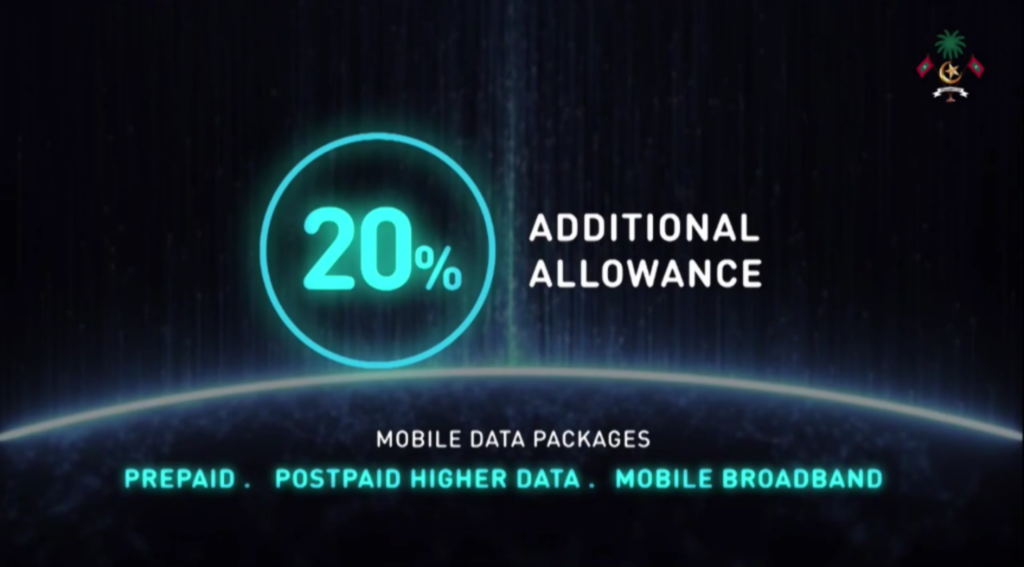 Additional data increases are as follows for mobile data packages starting October.
Ooredoo
Prepaid: 30 to 100 percent
Postpaid: 20 to 30 percent
Mobile Broadband: 5 to 20 percent
Dhiraagu
Prepaid: 20 percent
Postpaid: 19 to 28 percent
Mobile Broadband: 20 percent
The government has announced reduced internet packages for residential internet starting from 1 July 2021 and mobile data starting from 1 October 2021.
The throttle speeds for broadband cannot be lower than 2Mbps in the Maldives. In addition, for packages above MVR 300, the throttle speed is not to decrease below 5Mbps.
Residential internet package prices are to decrease by 28 to 30 percent starting July 1 while mobile data changes are set go into effect from October 1.
Reducing the price of internet was one of the most important vows made by the President Ibrahim Mohamed Solih when he came into power.
Referring to this, Minister Shauna said that today marks a milestone after much effort and discussion to fulfil President Solih's vow to reduce internet prices. She also thanked the tech industry for their feedback in bringing the changes.