Malé, Maldives – President Ibrahim Mohamed Solih on Friday morning reassumed his duties and responsibilities of office after the successful completion of a medical procedure.
The President, at 06:00 this morning, temporarily transferred power to Vice President Faisal Naseem before undergoing medical treatment.
President Solih reassumed at 09:30 this morning his duties of the office, in accordance with Article 123 (a) of the Constitution, after notifying the Speaker of the People's Majlis in writing.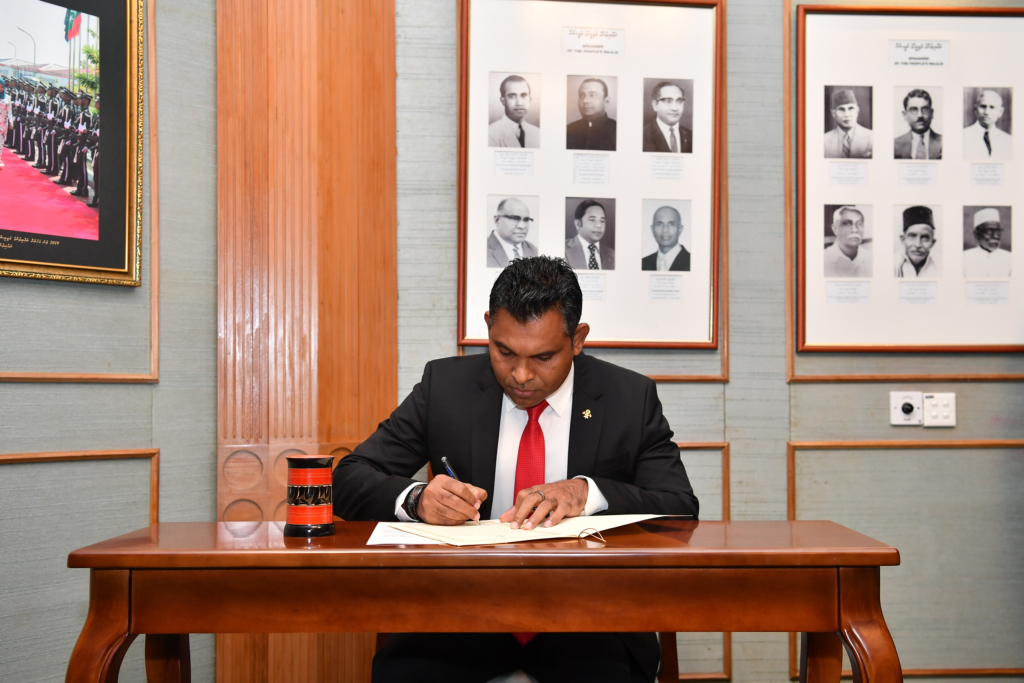 As stipulated in Article 126 of the Constitution, Vice President Faisal Naseem, took his oath of office at 06:00 this morning to temporarily discharge the duties of the President. The oath was administered by Chief Justice Uz Ahmed Muthasim Adnan at a special ceremony held at the People's Majlis.
The Vice President discharged the duties of president for 3 hours and 30 minutes. This is the first time in history a temporary peaceful transfer of power was made in the Maldives.