Malé, Maldives – Flag carrier of Maldives, Maldivian has decided to suspend the credit facilities extended to 43 parties by the company until further notice.
In a memorandum issued to staff members by the company, the company stated that the temporary suspension is with immediate effect, due to the parties' having long overdue accounts.
Among the parties affected include government offices, state owned enterprises, hospitals, resorts, private companies, international organisations, as well as local sports associations.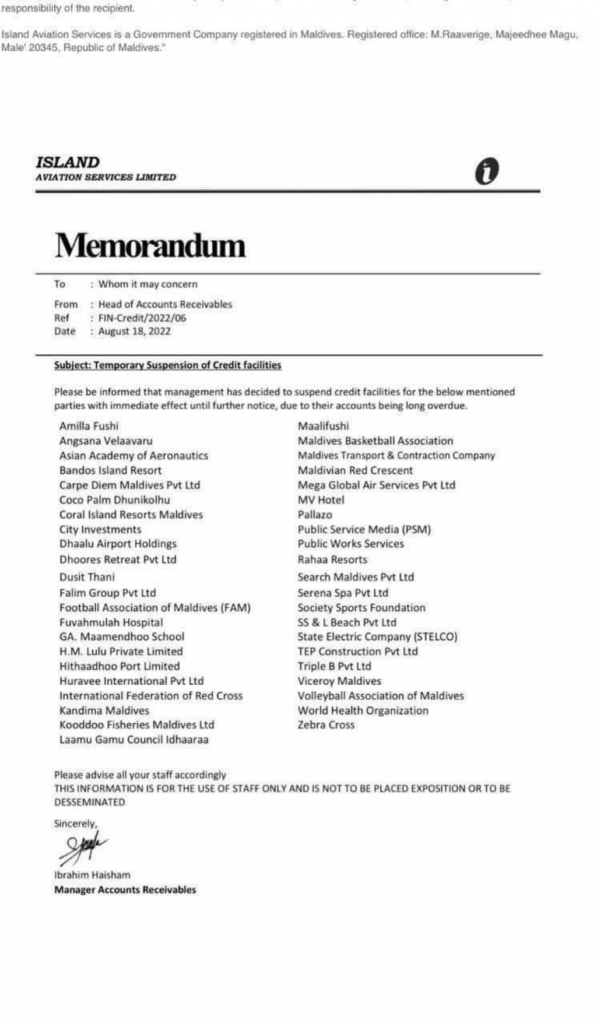 Unverified local media reports suggest that some parties owe Maldivian in millions.