Malé, Maldives – Minibus service by Raajje Transport Link (RTL) has officially commenced in the capital Malé City today onward.
Raajje Transport Link (RTL) operated by the Maldives Transport and Contracting Company (MTCC) had announced that the minibus service will be officially available daily from 05:45am to 00:15pm at a price of MVR 7 per ride.
MTCC also announced that the first two weeks will be free of charge for commuting on the new routes for people to experience the new service.
The busses will operate on three routes within Malé City which consists of total 40 bus stops. 18 busses have been assigned to the three routes and a bus will arrive at each stop in every 10 to 15 minutes according to MTCC.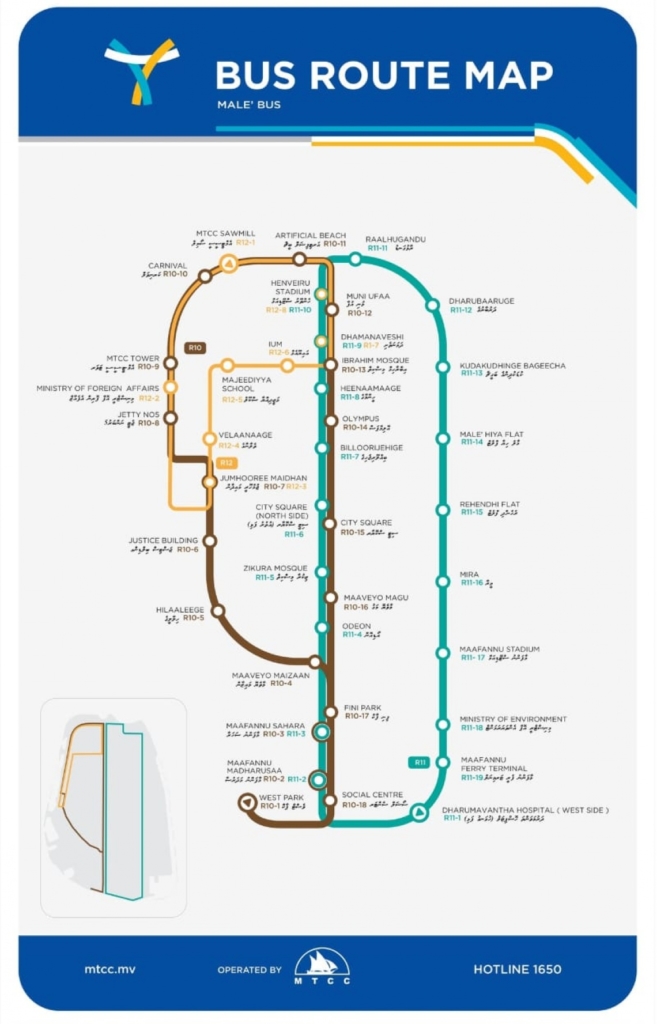 QR tickets can be purchased online or through the app after the initial two weeks. People over the age of 65, kids below the age of 3 and persons with disabilities would be able to commute for free on all RTL busses. Additionally, school students in uniform would also be able to travel for free.