Addu City, Maldives – With the fourth dose of Covid-19 vaccine being administered in various parts of the Maldives, the service will be available from five locations of Addu City.
As per the arrangement, the vaccine will be administered at Addu Equatorial Hospital (AEH), Feydhoo Health Center, Maradhoo Health Center, Hulhumeedhoo Health Center and the Southern Child Development Center (Dhamanaveshi) in Maradhoo Feydhoo.
Vaccination of the fourth dose will commence on 11th September, 2022 from all these location.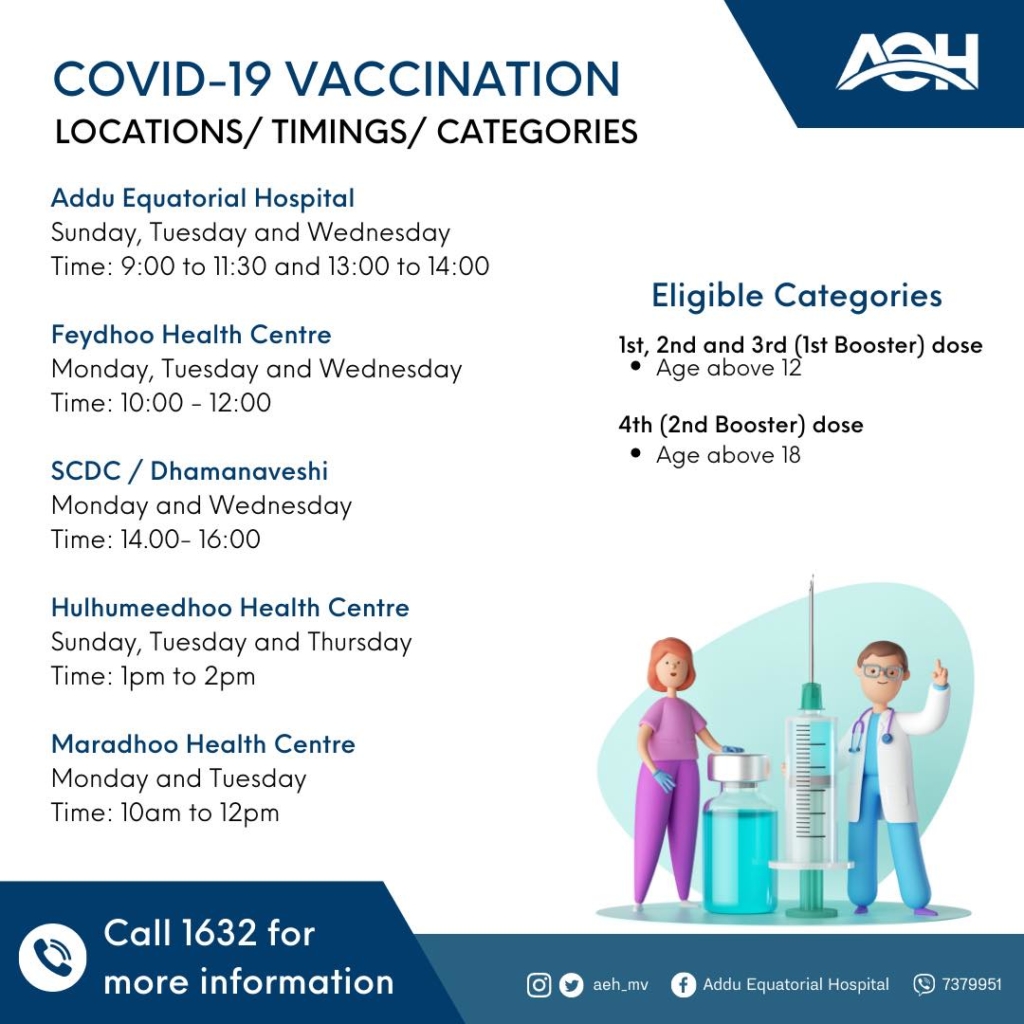 Additional information will be provided via AEH hotline 1632.