Male', Maldives – Minister of National Planning, Housing and Infrastructure Mohamed Aslam has said that the ministry had finished preparing the concepts for residential overwater bungalows in Maldives.
He told this while sharing his opinion on the Land-use Planning and Management Bill submitted to the parliament floor on behalf of the government by Vilufushi constituency MP Hassan Afeef. Minister Aslam said that he had come under a lot of criticism since he talked about making residential living a possibility in the lagoons of the country.
He said that the ministry had already made a model for this for an inhabited island of the country. Although he didn't mention exactly which island, he said that even though it's not fully complete, a concept had been developed and that now they need to compare the costs of this model and the conventional reclamation.
"We need to compare the value of the dry land we get by reclamation and the cost of living in over water and the cost per square feet and by comparing the difference in cost, we'd know how to go about it and how the mixture should be" Minister Aslam told.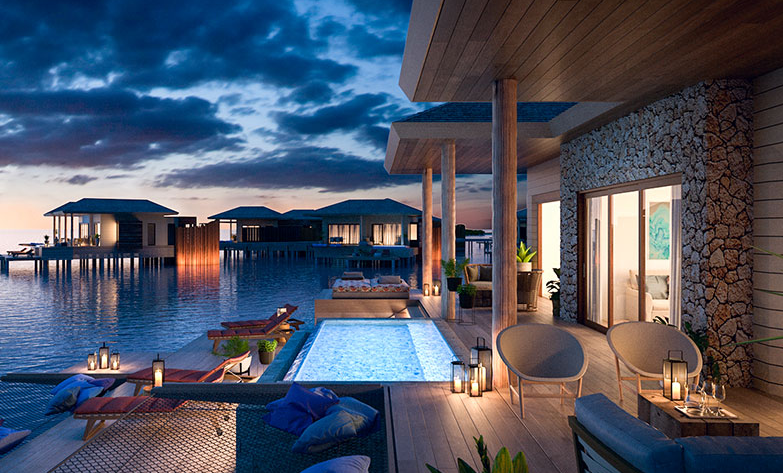 He added on that this was not a "total solution" as Maldives has limited land but this would help to achieve the "total solution" needed by the country. He also added that if people start to live like this, then the demand for reclamation would go down and that he's sure that some people would prefer this way of living.
Minister Aslam first mentioned about residential living on water while speaking at the parliament during an ealier session. That day he said that people should not consider the the land which is one meter above the sea level as the available land of the country and that they should consider the one meter of land below the sea level as well hinting to the usage of the lagoons for living.