Addu City, Maldives – On the occasion of World Food Day, 'Veshi Saafu' NGO, in collaboration with Addu City Council and Addu Nature Park, have planted breadfruit trees inside the premises of Addu Nature Park.
The trees were planted in the Eedhigali Kilhi area and the Koattey area of the Park, which is located in Hithadhoo and incorporates one of the biggest lakes in the country. The significance of the area is that it has been protected by law in order to protected the plant and animal species in the area as well as the historical landmarks with in it.
The idea behind planting breadfruit in the area is due to the ever massive tree bearing the breadfruit which has been classified as a superfood, and vital in the process of ensuring food security, as well as due to the tree being one of the most common habitats of the White Tern.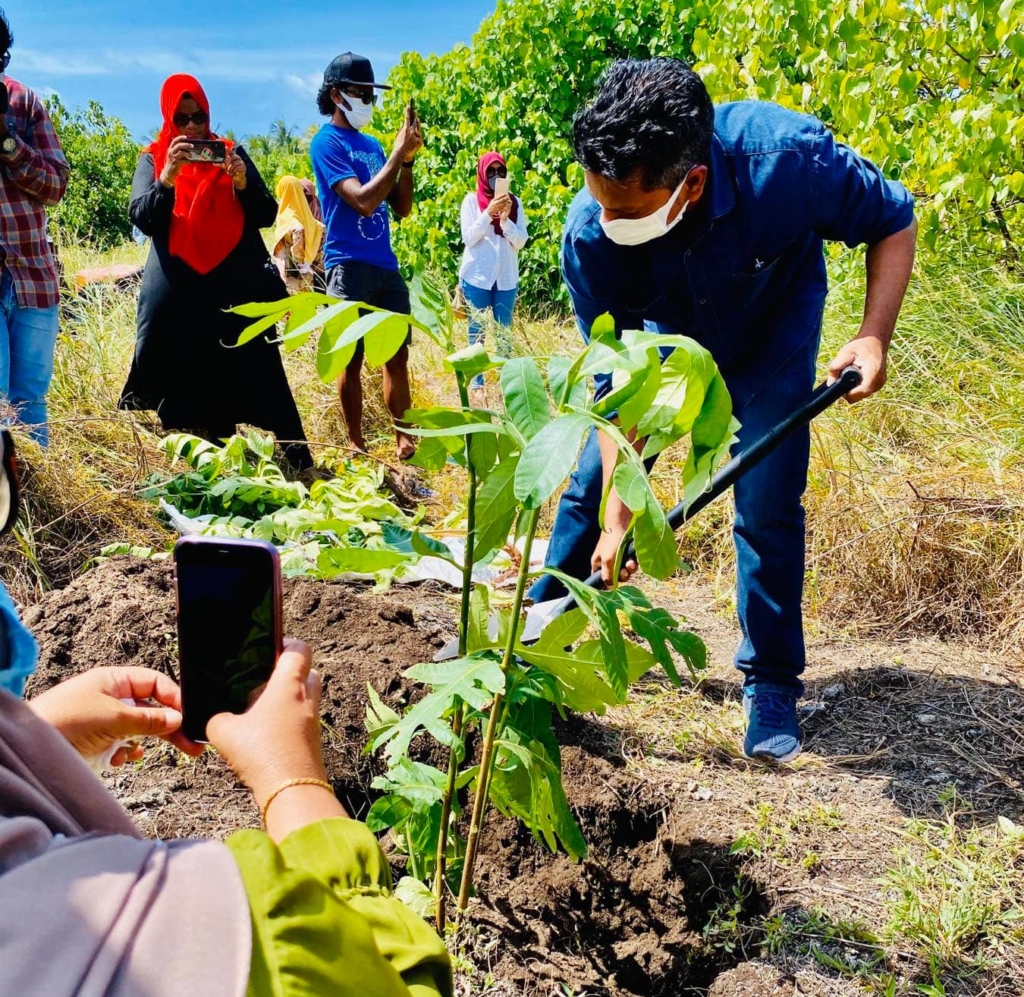 White Terns are native to Addu City and are currently declining in population due to the decrease in habitats as well as due to the increasing population of crows in the city – a species which did not exists in the city prior to several months earlier. Due to this, the city council has decided to exterminate crows from the city as a means of ensuring the safety of the Terns.
Breadfruit is a highly diverse tropical fruit tree with over 120 known varieties, growing to heights of 9 to 18 metres with large 20 to 90 cm long, dark green leaves. It begins to bear fruit after about six years and remains productive for over 50 years. The fruit ranges from 9 to 45 cm in length and from 5 to 30 cm in diameter and weighs up to 6 kg. It is green at first, turning yellowish-green as it develops and finally turns yellow or yellow-brown when ripe and can be seedless, depending upon the variety.