Male', Maldives – Environment Protection Agency (EPA) has warned that action will be taken against those capturing and harming migrating birds, highlighting that this is the usual season in which migratory birds visit the country.
In a statement released by the Agency notifying that action will be taken against those who continue to capture protected species such as seabirds, it said that migratory birds visiting Maldives have been given legal protection via Regulation no. 2014/R-169 (Migratory Birds Regulation). Under this regulation, it is illegal to pursue, hunt, take, capture any migratory bird.
EPA also cited that multiple requests are received by the Agency regarding the catching of such migratory birds in open areas such as football grounds, using various forms of traps, urging the public to refrain from catching, captivating and keeping birds caged at domestic residences.
Addu Nature Park, which is home to Eydhigali Kilhi and Koattey area of Addu City also put out a request to the public saying that these areas "are the final stopovers for the many migratory birds that rest annually in Maldives before continuing their trip to their wintering grounds.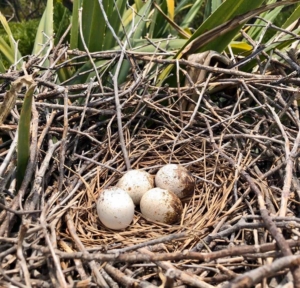 Highlighting the importance of being hospitable to migratory birds, Addu Nature Park highlighted that The Black-Winged Kite, a seasonal migratory bird, has now taken up residence and has been spotted making nests and reproducing. It also highlighted reports of a flock of Bee-Eaters in the city.