Standard & Poor's (S&P), Moody's, and Fitch Ratings are the three most influential agencies when it comes to assessing risk of default when extending lines of credit.
Fitch offers a Long-term Foreign-currency Issuer Default Rating (IDR), that describes a nation's capacity to meet its debt obligations. These ratings assist investors to calculate the level of risk associated with investing in a particular country.
It is very important to obtain the best credit rating possible, especially in the case of developing countries, which Maldives is classified as after graduating from the category of least developed countries, (LDC) back in 2011.This is due the fact that good credit ratings assist in accessing funding from international bond markets.
From the aforementioned three influential credit agencies,(S&P) has not rated the Maldives, which leaves creditors to consider Moody's, who have rated Maldives at 'B3', which means they believe the country's economy is vulnerable and may default. This rating was given to Maldives in May, a downgrade from the previous 'B2' rating, and is very likely to be downgraded yet again.
Creditors will most likely consider the more recent Fitch Ratings downgrade from 'B' to 'CCC', this rating means that the country is very vulnerable, and is relying on favorable economic conditions, in this case , tourism to meet it's financial commitments.
Credit ratings are a simplified measure of risk, which is an important consideration that goes into an investor's decision-making, as these ratings show how likely that investor's will be repaid in full and on time.
The rating scale that Fitch uses, was invented by the company more than a century ago. In a complex world, where investors need to understand a multitude of interlinked risks, they may very well rely on established and trusted rating companies such as Fitch who have proven that they do rigorous research , and analysis to provide informed opinions.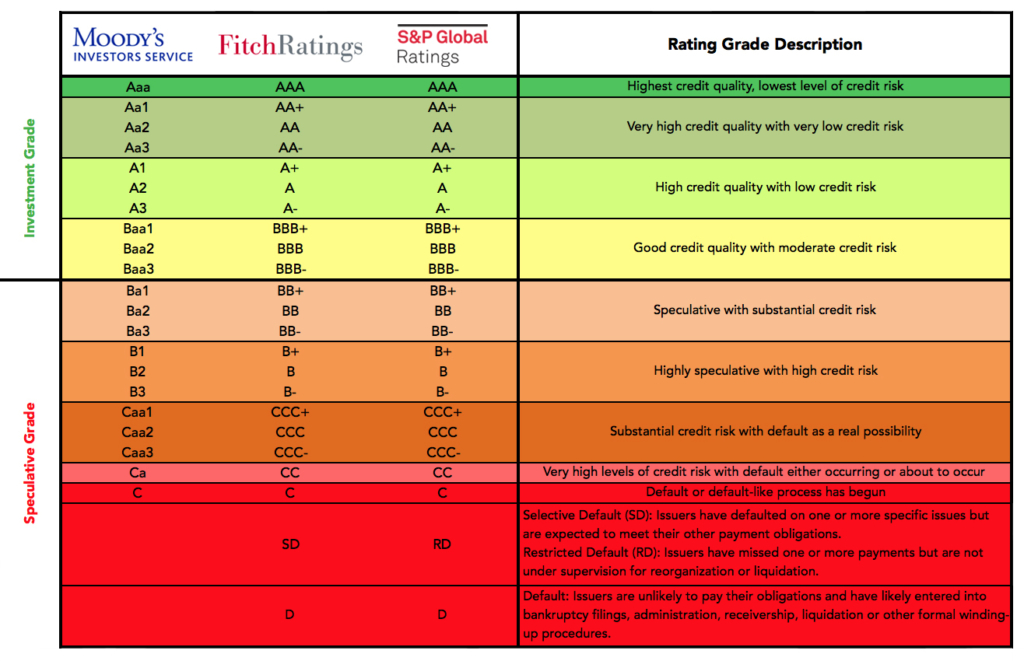 How can a rating downgrade effect a country? A slightly obvious result, is that the number of creditors willing to provide financing drastically decreases, as there are not many institutions who would take such a risk, especially during a global pandemic, and would rather invest in a more profitable and low risk market.
In addition, a higher credit rating means you are likely to pay back, thus risk for creditors is low resulting in lower annual interest rates. Consequently, lower ratings usually cause higher interest rates, justified by the increased risk creditors take.

Fitch states that "the downgrade of the Maldives' IDRs to 'CCC' reflects Fitch's expectation of deeper and more prolonged external liquidity pressures than previously forecast, and a sharp increase in the country's debt burden as a result of the coronavirus shock and continued debt-funded infrastructure spending."
Fitch Ratings have also highlighted the low tourism numbers and excessive debt funded infrastructure projects as key factors contributing to the rating decrease.
This downgrade comes after a previous downgrade in March, from an IDR of 'B+' to 'B'. Fitch stated the rating decrease at the start of the pandemic was due to the fact that the tourism sector which accounts for about 25% of GDP, was forecasted come to a halt and cause an unavoidable recession.
Fitch further stated that they "expect the island nation's economy to contract by 30.0% in 2020, one of the sharpest drops in economic activity globally and much more severe than the economic downturns of the 2009 global financial crisis (-6.6%) and the 2004 tsunami (-13.4%) "
Maldivians have criticized the government for "unnecessary" infrastructure projects financed through lines of credit from India. The projects such a large modern stadium for cricket, an unpopular sport in the Maldives, has received public disapproval, especially due to the $800 Million in debt it brings to the country.
The Indian government has also pledged a $500 Million line of credit to build a new bridge connecting Male' to 3 surrounding islands. With the National debt at MVR 172 Billion, public outrage on the matter could be justified as the government continues to spend excessive amounts on what the public describes as unnecessary expenses.
The Maldivian Government and most Maldivian officials disagree with the Fitch Rating downgrade.
"Maldives, has never defaulted on our debt obligations so far, and this is a distinction that we plan to hold into the future. We are fully committed
to ensure that principal and interest for our sovereign bonds are paid fully and in a timely manner." stated the government in a press release by the Ministry of Finance.
The statement adds that, with the tourism industry restarting in July , though slow by pre-pandemic standards, guest arrivals have been improving monthly. From less than 2,000 arrivals in July, the arrivals have increased to 21,000 in October. And with the government "proactively working to re-invigorate the tourism sector" by arranging more flights and easing travel restrictions, numbers projected to exponentially increase in the upcoming holiday season, which is the traditional high season for Maldives.
Former President and current Speaker of the Parliament, Mohamed Nasheed said in a tweet that while the recent Fitch downgrade needs to be considered, he remains optimistic about the the country's economy if external debt can be restructured, especially as tourism is observed to be bouncing back.
Ibrahim Ameer, Minister of Finance has said that debt management work will need to be carried out for the next few years, and noted that the government will aim to take concessional loans when securing financing, and that a creditor conference is planned to for this purpose.
Concessional loans are extended on terms that are much more generous than marketloans. These terms include interest rates below those available on the market or by grace periods, or a combination of these. Concessional loans typically have long grace periods.
Ameer also said that the government will repay all debts and that repayment plans have already been made, and that he is confident that the national debt can be managed.
Fitch themselves believe that "the international community will continue to provide financial support, facilitated by the Maldives' recent track record of improved governance and transparency, as well as its geopolitical strategic importance." They have also stated that the Maldivian luxury tourism sector has been strong in recent years, and that they believe the Maldives is likely to attract large numbers of visitors again once the COVID-19 crisis has receded.
Fitch states that the main factors that would result in a rating upgrade are a significant improvement in the tourism sector, which would raise GDP growth, foreign-currency inflows and government revenue, and less external liquidity pressures, accomplished through a sustained increase in foreign-exchange reserves or improved external financing options.
With the Maldivian government claiming that they are doing exactly this, Maldivians, for now, should remain optimistic even amid the impacts of the Covid-19 pandemic on the country.