Male', Maldives – The Maldives Meteorological Service (MET) has said that a deep depression over the south-west Bay of Bengal is forecasted to turn into a cyclone and move towards the Tamil Nadu-Pondicherry coast, with indirect effects of the storm being starting in Maldives on Wednesday.
In an interview to local news outlet "Mihaaru", MET meteorologist Ahmed Shaabin said that cyclone 'Nivar' is currently travelling towards Tamil Nadu, and that while southern atolls are not expected to be affected, islands starting from the Middle to Southern Maldives will be subjected to indirect effects of the storm.
He stated that effects of the storm will start on Wednesday and that bad weather conditions should clear out by Saturday. He also added that during these days, affected regions will see heavy downpours with thunderstorms .
"Wind speeds would be higher than normal, and that seas will be rough in some regions" Shaabin said in the interview to Mihaaru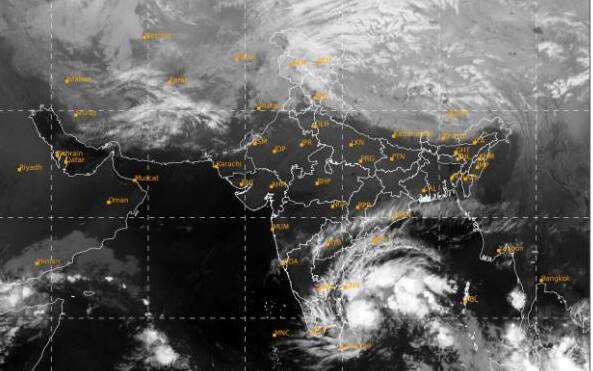 The Indian Meteorological Department (IMD) has placed Tamil Nadu under red alert., with Northern districts expected to be hit the hardest. Surrounding waters will become very dangerous and the IMD has suggested a complete suspension of fishing activity in the west-southwest regions of the Bay of Bengal till November 25.
Maldives is currently experiencing the rainy monsoon season of Hulhan'gu, also known as the South West Monsoon, which is expected to last until mid December. According to the traditional Nakaiy system, which is a weather calendar comprising of a series of thirteen or fourteen day intervals, each which used to be a predictable weather pattern, currently Maldives is going through the Nora Nakaiy during which light winds, some sun and showers can be expected, while sea current are unsettled as the north-east monsoon approaches.
While the system has become less reliable over the years due to the increasing changed to the climate, the system is still used by the locals to predict weather.