Jakarta, Indonesia – Five warships and diving troops deplyed by the Indonesian Navy continue their search operation into the night after a Sriwijaya Air plane carrying 62 people on board is feared to have crashed 4 minutes after taking off from Jakarta.
The missing Indonesia plane was carrying 50 passengers – 43 adults and 7 children — as well as 12 crew members, revealed Indonesian Minister of Transportation Budi Karya Sumadi, during a press conference.
Sriwijaya Air flight 182, was scheduled to go to Pontianak, in Indonesian Borneo, but lost contact at 2:40 p.m. Western Indonesian Time (2:40 a.m. ET) earlier today.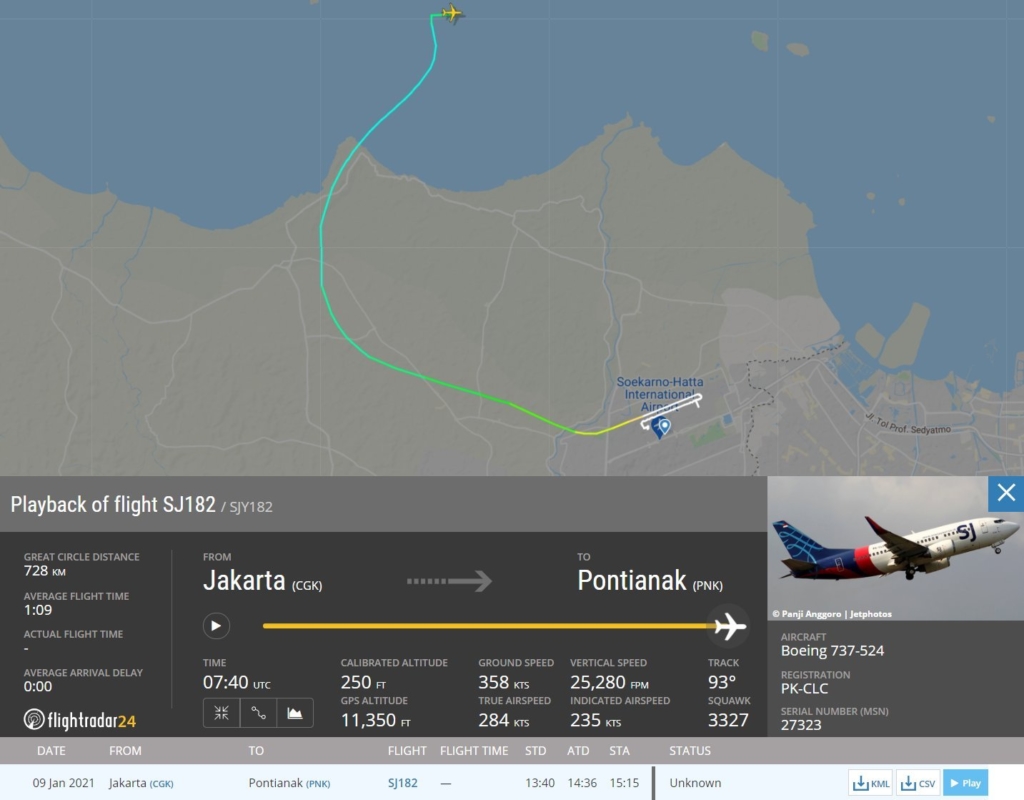 About four minutes after takeoff, it said.The plane dropped 10,000 feet in less than a minute before disappearing from the radar, according to the global flight tracking service Flightradar24.
Indonesia's search and rescue agency, Basarnas, beleive that the plane has crashed between the islands of Laki and Lancang, in the Thousand Islands chain northwest of the capital, Jakarta. Basarnas is now conducting a search operation.
Earlier on Saturday, a high-ranking Basarnas officer told reporters their officers on the ground had found debris around Lancang Island. With fishermen also finding suspected debris at sea.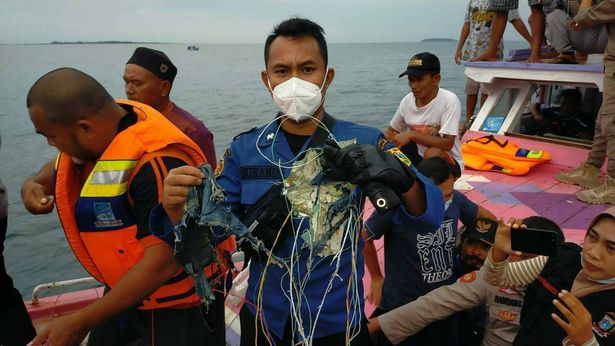 The debris will be passed to the National Transportation Safety Committee to be investigated, and is not yet confirmed that the debris is from the missing plane.
Sriwijaya Airlines CEO Jefferson Irwin Jauwena has said the 26 year old plane was in good condition before take off.
Boeing has said in a statement that they are aware of media reports from Jakarta, and are closely monitoring the situation, and that they are working to gather more information.
The Indonesian airline industry has a worrying record, especially with Boeing 737's which have been involved in multiple accidents over the years. The horrifying 2018 Lion Air crash which claimed 189 lives, was a Boeing 737 Max 8. While airlines in the country have slowly improved, this is yet another major setback for the industry in Indonesia.