Washington, D.C.– The World Bank has revealed their Board of Executive Directors today approved additional financing of USD 21.6 million to the Maldives, supporting the Maldivian government's Income support allowance scheme.
The Maldivian government is expected to utilize this to further extend the Income Support Project, which was initially planned to end in November of 2020. The scheme provides a temporary support of up to MVR 5,000 per month to workers who have lost their jobs or had there income severely affected as a result of the coronavirus pandemic.
Launched in June 2020, with funding of USD 12.8 million by the World Bank, more than 17,000 citizens have received a total of MVR242.3 million as Income Support Allowance.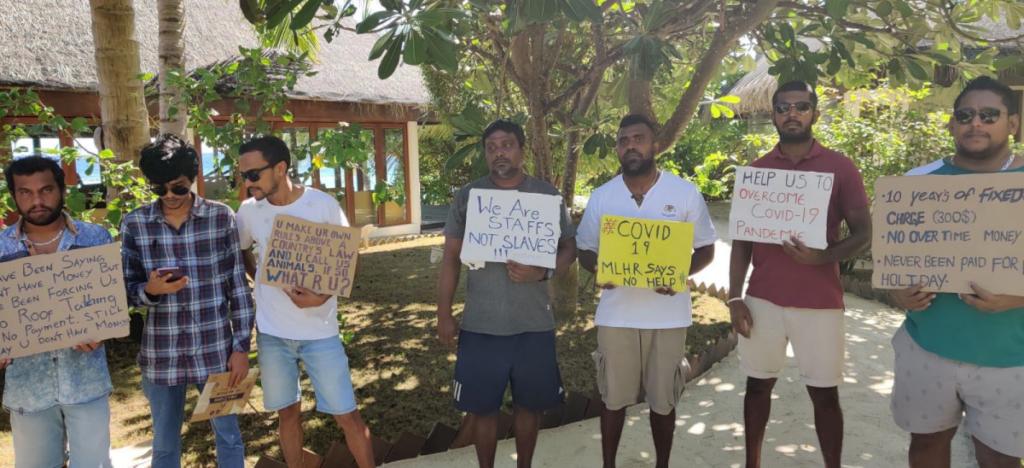 This grant by the World Bank comes as a relief to many resort workers who have been dependent on income support since their workplaces have shutdown or sent employees on no-pay leaves. Even with many resorts reopening in the holiday season, the global surge in cases and the passing of the holiday season is expected to greatly lower tourist numbers.
"Given the continued high prevalence of infection worldwide, as well as in Maldives, hotels and resorts are forecasting weak demand through the peak northern winter season. Some have ceased operating, and many workers are now either on leave without pay, with reduced pay, or their services have been terminated. The employment impact of the crisis is likely to persist well into 2021," said Faris. H. Hadad-Zervos, the World Bank Country Director for Maldives, Nepal and Sri Lanka. 
Extending the COVID-19 Emergency Income Support Project with more funding will help workers in Maldives continue to receive sufficient income to meet their basic expenses.

Faris. H. Hadad-Zervos
The scheme, implemented by the Ministry of Economic Development with support from the National Social Protection Authority and Maldives Pension Administration Office (MPAO). The total additional financing is USD 21.6 million, which is fully covered under a grant from the International Development Association (IDA), the World Bank's concessional credit window for developing countries.
With the additional financing, the Word Bank has revealed the total cost of the COVID-19 Emergency Income Support Project is USD 34.4 million, including the USD 6.4 million grant and USD6.4 million credit initially provided by the IDA.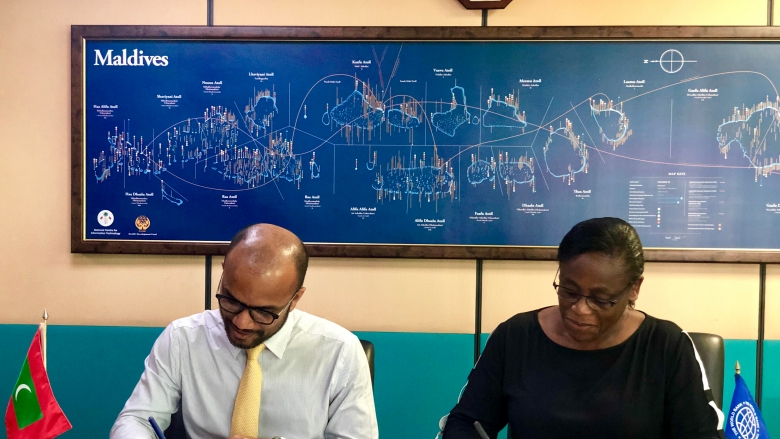 In a statement, the world bank stated that they "responded to the COVID-19 pandemic in the Maldives in April 2020 with a USD 7.3 million COVID-19 Emergency Response and Health Systems Preparedness Project to help the country prevent, detect and strengthen its public health preparedness."
They added that, they have also provided USD 10 million in contingency financing, under the Disaster Risk Management Development Policy Financing with a Catastrophe Deferred Drawdown Option, and Pandemic Emergency Facility of USD 952,000 have also been made available to support Maldives, bringing The World Bank portfolio in the Maldives to 10 active operations with total net commitment of USD 148 million.
The World Bank Group stated they are "taking broad, fast action to help developing countries strengthen their pandemic response". Promising to provide up to $160 billion in financial support over 15 months to help more than 100 countries protect the poor and vulnerable, support businesses, and bolster economic recovery. This includes $50 billion of new IDA resources through grants and highly concessional loans.