Addu City, Maldives – Addu Equitorial Hospital (AEH) has announced that the hospital will now start renewing prescription online, via Viber.
AEH revealed that this service is available for individuals over 65 years of age, pregnant women and people taking long term medications. Prescriptions can be renewed by sending a photo of the current prescription along with a photo of National Identity Card to +960 7290331. The service is available through out the week till 1530 everyday except on Fridays.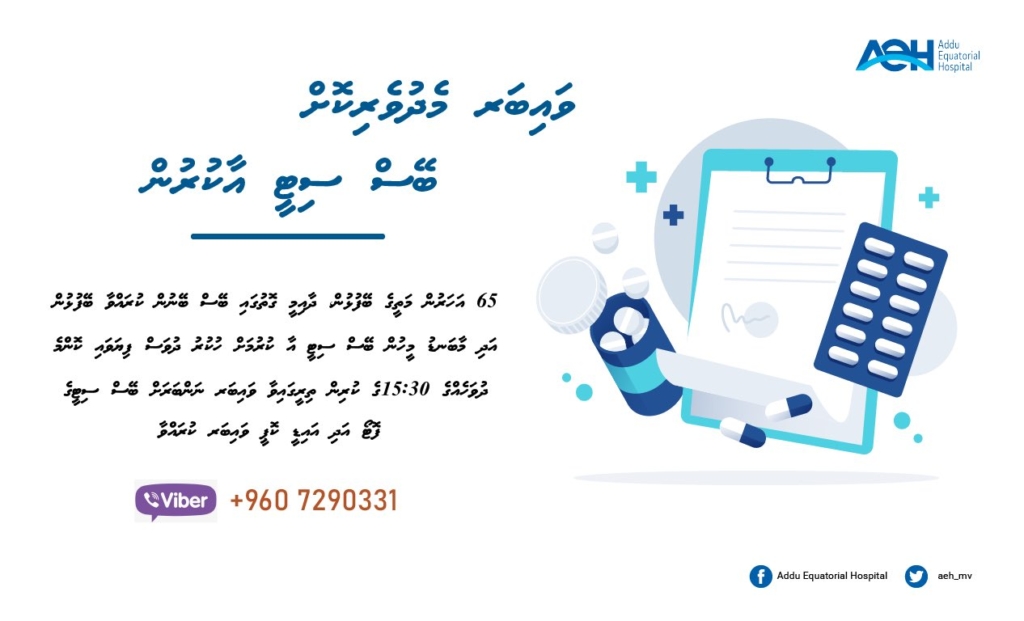 The new measures implemented by the hospital are due to several people who were not in quarantine testing positive for Covid-19. As a result, the hospital has also temporarily stopped OPD specialist consultations. However, emergency services are still available at the hospital.