Malé, Maldives – Protesters and police officers have suffered several injuries during the clashes which occurred this evening during oppositions "Where's my flat?" protest.
Opposition coalition consisting of Progressive Party of Maldives (PPM) and People's National Congress (PNC) have took to the streets claiming that they want to get justice to people who have lost or did not receive their apartments after 'Hiyaa' Public Housing Scheme was released on the 10th of February.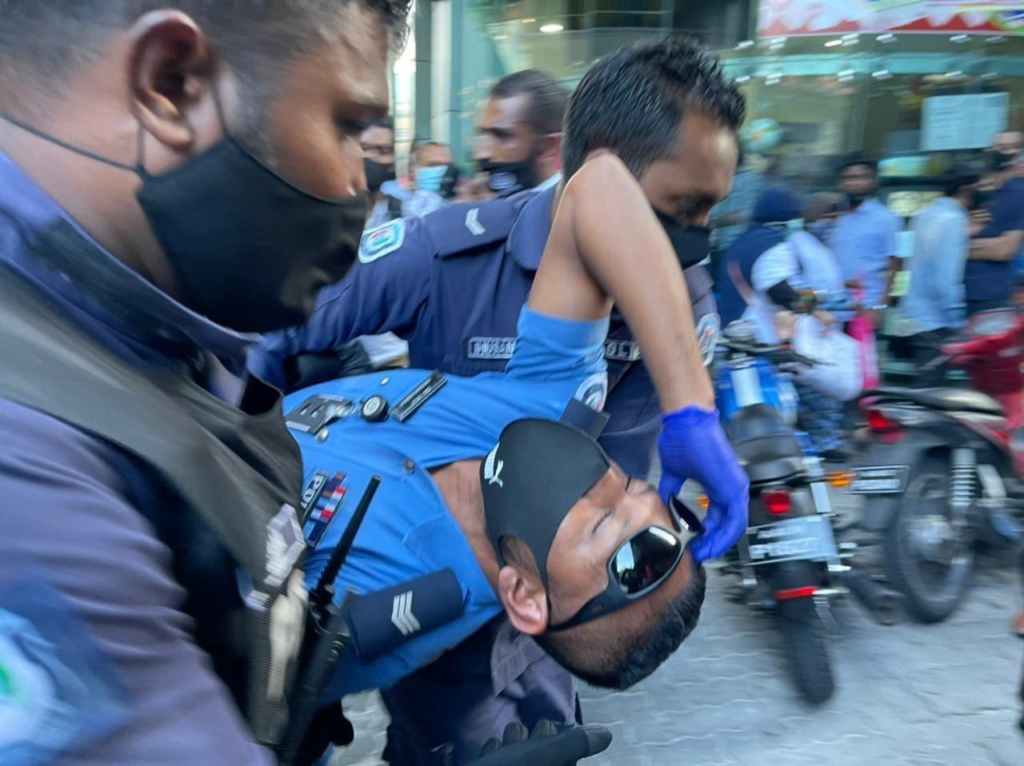 The protest which was carried out by opposition coalition against the HPA guidelines ended up with police using teargas to stop the protesters. During the polices attempt to stop the protest, both police officers and protesters suffered various injuries in which two police officers were injured.
After the the final list for Hiyaa flat winners was released, numerous members of the public have questioned the flat committees' point system- which prompted a news conference yesterday where the President of the Flat Committee Thoha Mohamed said that many people who deserved the housing units were not selected due to shortage in apartment units.
The PPM and PNC coalition decided to keep protesting and take action following a recent decision of the High Court, to uphold an earlier sentence by the Criminal Court's which has led to Former President Yameen continue his 5 year money laundering sentence in Maafushi Prison.
While a small number of number of people are taking part in these protests, the participants are constantly calling out to free Former President Yameen and to stop 'torturing' him. Among other unsound demands, some protesters have called for the arrest if President Ibrahim Mohamed Solih.
The Opposition has continued to protest in Male' by violating several guidelines released by the Health Protection Agency (HPA) due to the Covid-19 pandemic. While most protesters do wear masks, social distancing is not followed, which is very alarming as Covid cases in Maldives are at an all time high, with latest reports indicating that only 23 beds in Malé Covid-19 facilities are vacant.