Malé, Maldives —The Economic Ministry has opened opportunities for parties who are interested in building an international container transshipment port in the north of Maldives.
Ministry had opened for opportunities for those who are interested in building an international container transshipment port in Ihavandhippolhu of Maldives under public private partnership for 30 years. According to the ministry, the conceptual port master plan has been developed and a detailed feasibility study has also been performed for this new port project.
The Ministry detailed that this new project has been designed to be built as the latest transshipment port that is capable of providing services to the largest cargo ships in the world. The Ministry has planned to build a 900 meter quay under this project, they aim to develop the port which will be able to handle a capacity of 1.8 million TEU's per year in the first phase of the project with its operations to start by 2024.
Economic Ministry forecasted that an investment of USD 466 million will be needed to fully develop the port.
The Ihavandhippolhu atoll in North Atoll, currently being planned to build the docks is very close to the route that ships travel from east to west in the world. Ihavandhippolhu atoll has an ideal position along the main East-West shipping routes and also in close proximity to the Far East and feeder markets in the Middle East and the Indian Sub- Continent (ME/ISC) yields opportunities for relay and inter-lining services.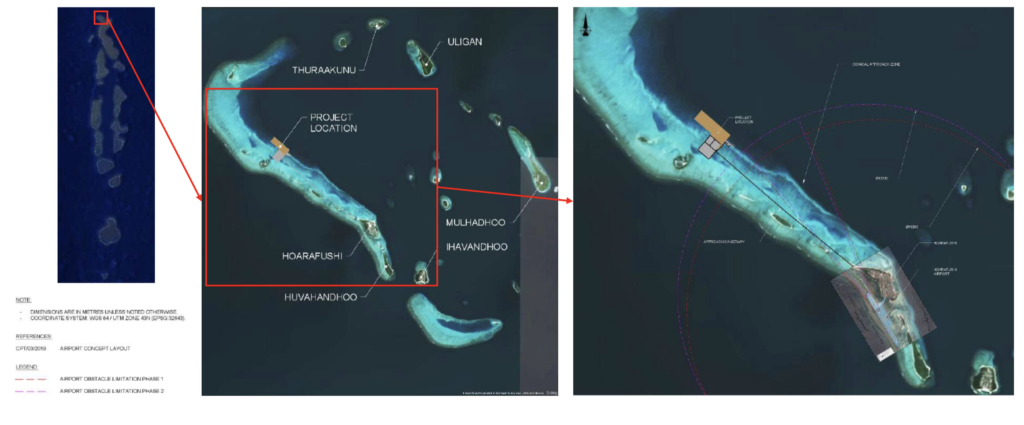 Ministry also stated that the new container port in the north of the Maldives will primarily focus on facilitating transhipment containers, but there is also potential for facilitating a part of the Maldivian gateway containers.
The Economic Ministry stated that this project is also a chance for the largest container terminal operators and shipping lines to expand their businesses in South Asia along with a chance to compete with the several other transshipment docks in this area.
For those who are interested in developing the National Container Transshipment dock in Ihavandhippolhu, the Economic Ministry has advised to get the information memorandum of this project from the Finance Ministry website.