Addu City, Maldives – The Orthopaedics team of Addu Equatorial Hospital, the first tertiary level hospital in the country located out of the capital, today performed their first arthroscopic surgery.
The arthroscopic surgery was performed with the assistance from Indira Gandhi Memorial Hospital's (IGMH) Department of Orthopaedics and Trauma Surgery.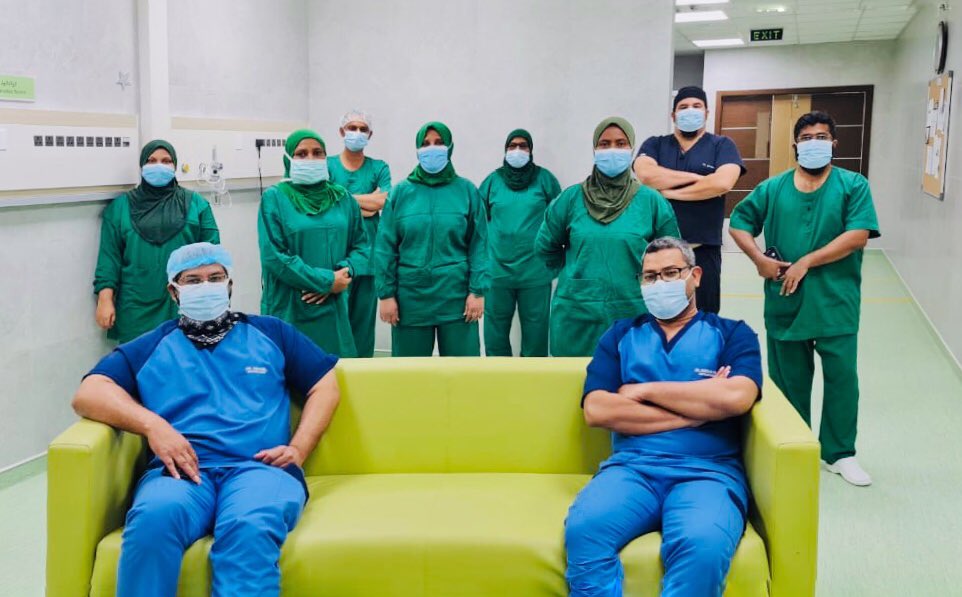 This is the first time an arthroscopic surgery was performed in the Maldives other than in the capital Male' city.
In addition to this, AEH on February performed their first burch procedure in the tertiary hospital. It was carried out on a 60 year old female patient on the 2nd of February, by one of the resident Gynecologists of the hospital, Dr. Ahmed Mohamed Ali Mohamed Ali, with the assistance of the Operation Theatre staff of the hospital.
The hospital reported that the surgery was successful, and that the patient recovered well through the postoperative period.
AEH, formerly known as Hithadhoo Regional Hospital, based in the southern most area of the country provides health care services on a large scale, ranging from Addu City to even atolls located in the central region. The hospital was upgraded to a tertiary level hospital during 2020.