Malé, Maldives – The Judicial Service Commission (JSC) has appointed two judges to the Criminal Court of Maldives and three magistrates to island courts.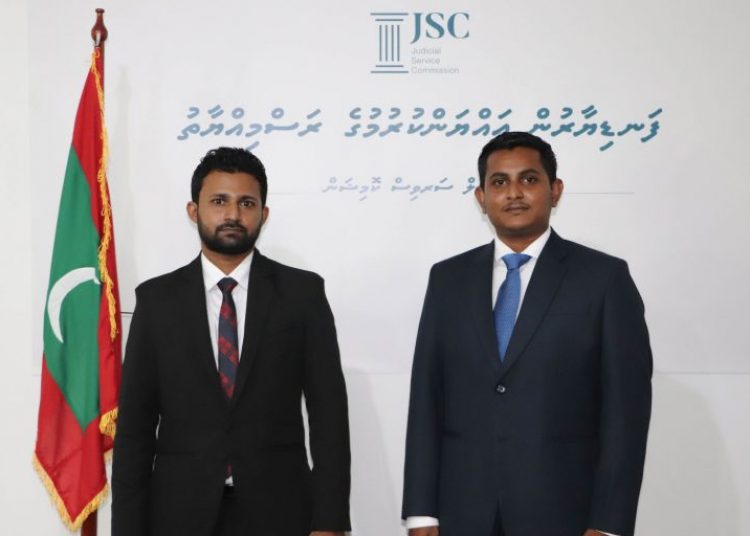 The two judges appointed to the Criminal Court are Ali Nadheem, Free Park, ADh. Maamigili and Ismail Shafiu, H. Asrafeevilla.
Nadheem received his law degree from Al-Azhar University in Egypt and worked in the Prosecutor General's Office for 2 years while Shafiu studied Bachelor of Law at Cardiff University, UK. Shafiu works at his own law firm.
In addition, three magistrates were appointed to three island courts.
They are Abdul Salaam, Miskihdhoshuge, GA. Gemanafushi for the Gn. Fuvahmulah Magistrate Court, Mariyam Ifham Nashid, Kurikeelage, B. Dharavandhoo for B. Eydhafushi Magistrate Court and Vishah Wajeed, Maison, GA. Maamendhoo for GA. Kolamaafushi Magistrate Court.