Lhaviyani Atoll, Maldives – Sea surges have caused major damage to the in Lh. Kurendhoo island on Friday.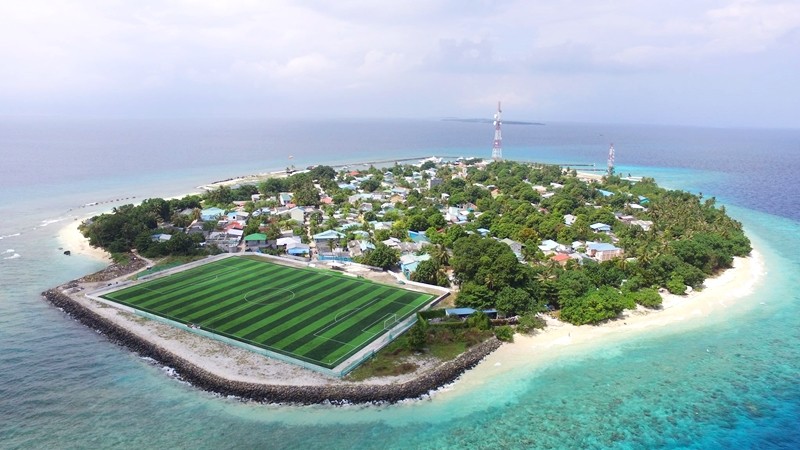 The swell tides that began flooding the island at 03:00 on Friday left the island devastated.
While the sea surges caused damage to the homes, the islanders were dismayed at the destruction caused to the football pitch built by the youth of Kurendhoo. The swell tides left debris on the pitch and destroyed the wall surrounding the pitch.
The football pitch was a collective community effort worth MVR 1.6 million on reclaimed land.
In addition, Maldives National Defence Force (MNDF) was also active in rescue operations on the island as roads and homes of Kurendhoo flooded with seawater. The island reports damage to property and plant life.