Raa Atoll, Maldives – The Kinolhas locals on Tuesday protested on the blocked sea channel of the island bringing attention to the issues faced by the islanders every Southwest monsoon for the past 9 years.
During the Southwest monsoon, sand collects from the sandpit north of the island at the mouth of the entrance channel of the R. Kinolhas harbour blocking all entry and exit of vessels, leaving islanders stranded.
The islanders currently travel to the neighbouring island R. Fainu on a dinghy boat to access larger boats to travel to Malé and other parts of Maldives.
The revetment built in 2012 as a preventative measure had been damaged and the islanders are unable to access sea transport services since.
According to the Environment Assessment Report (EIA) conducted in 2008,
Specific impacts on the marine environment arising from the proposed project will be mainly an alteration of the bottom of reef-flat where dredging is done and a moderate impact on the sediment movement along the shore-line and near the entrance channel.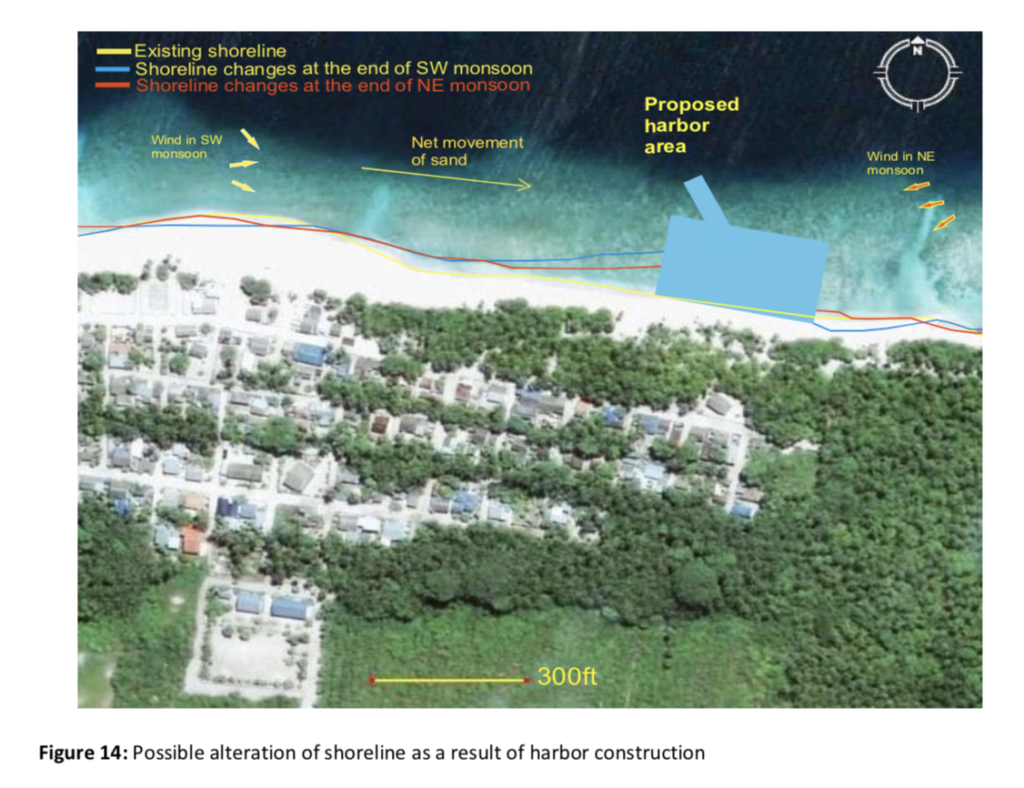 The impact of built infrastructures includes changes in near-shore hydrodynamics as indicated in the above diagram.
Speaking to local news Dhauru, the Vice President of Kinolhas island Wafir Ahmed expressed hope stating that President Solih has requested to begin the renovation process of the habour.