Addu City, Maldives – The construction of the bridge connecting Addu City's Maradhoo and Hithadhoo, Gaukendi district have commenced today.
The USD 147.1 million project to develop the roads of Addu city and also a reclamation of 228 hectares of land was contracted to Afcons Infrastructure Limited of India. This project includes paving of about 40 km of unpaved road and providing street lights and CCTV coverage for all islands of Addu.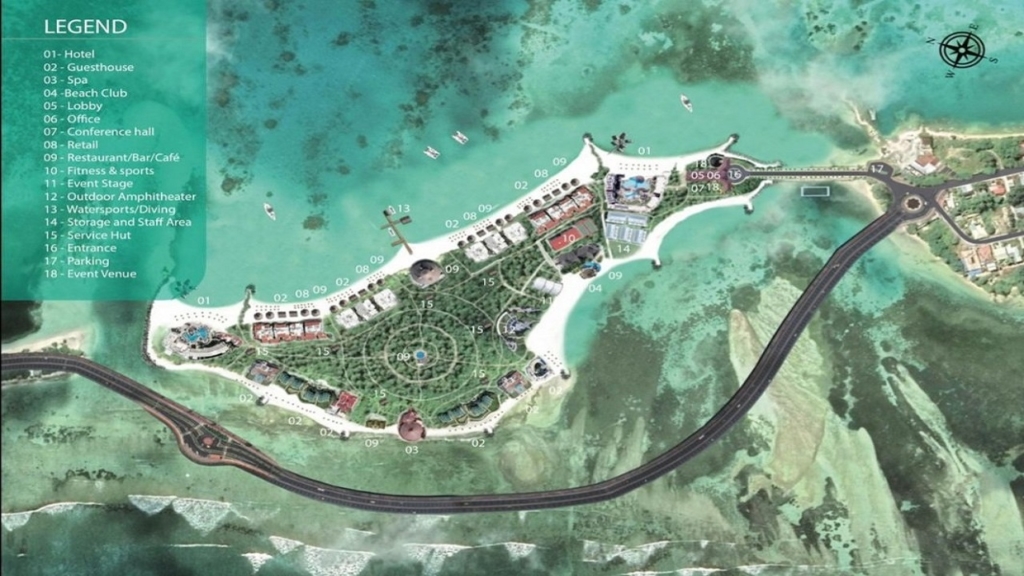 The road development project also includes the establishment of a new 4-lane bypass through the shallow back-reef on the ocean side connecting Hithadhoo and Maradhoo districts.
The total length is about 1.5 km out of which about 0.9 km will be on the embankment and will require shore protection and borrow material and the remaining length is bridged with two bridges of 210m and 450m length. In addition to this, the resurfacing of 3.315 km of existing roads is also included in the project's scope.
This project is set to transform Addu City into a fully functional city, a thriving economic hub and an attractive tourist destination under the "Addu Development Project (ADP)" project.