Malé, Maldives – Health Protection Agency (HPA) has released data indicating that the Covid-19 positivity rate in the islands is higher than the capital city Malé by 40 percent.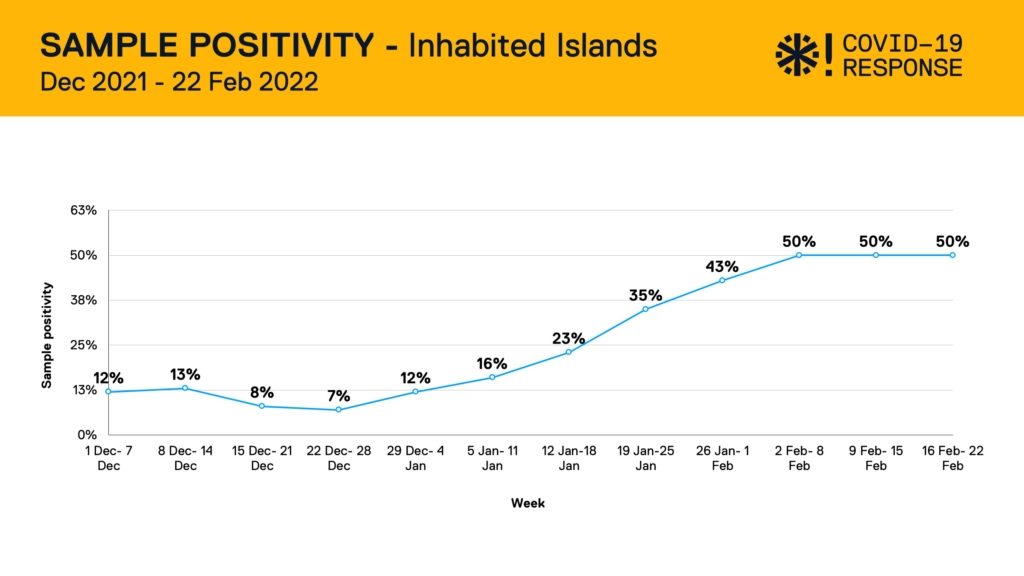 The sample positivity rates from the islands starting from 1 Decemver 2021 to 16 February 2022 has gradually increased to 50 percent and remained constant for the past two weeks.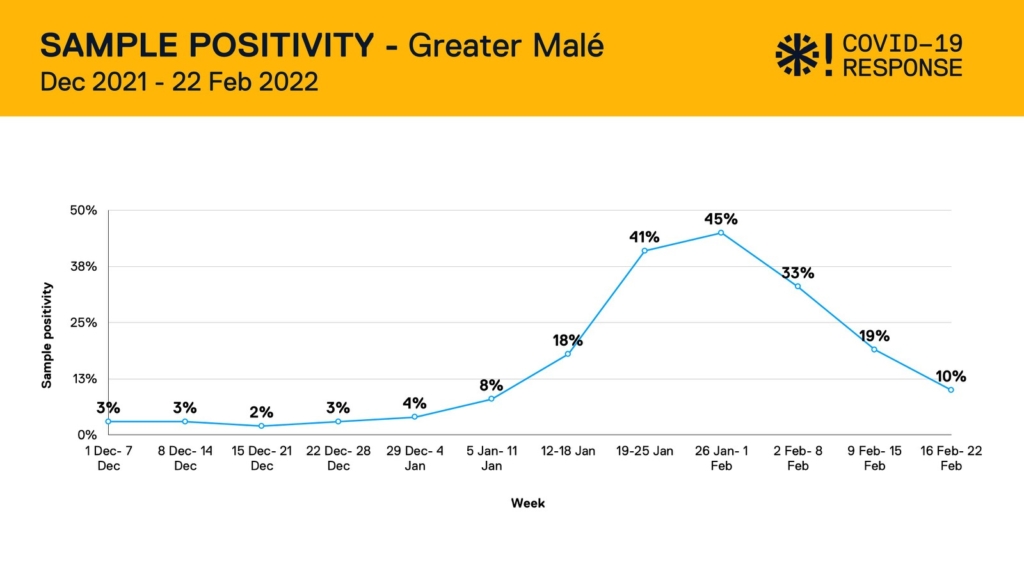 Experts had forecasted in January 2022 that although the previous third wave caused by the Delta variant was concentrated to the capital city Malé, the fourth wave caused by the Omicron variant would hit nationwide.
The Covid-19 status of the island nation remains in the red with the total number of new cases recorded yesterday at 507, with 40 cases recorded in the Greater Malé area and 405 in the inhabited islands. 24 cases were recorded from operational resorts in the Maldives.
There are 15,356 active cases in the country with 20 Covid-19 patients are being treated in the hospitals.
While the Covid-19 positivity remains alarmingly high in the islands, the atolls are inadequately equipped with testing and treatment facilities.