Kharkiv, Ukraine – Maldivian students have in Kharkiv, Ukraine have released a statement today asking for prayers as they remain unable to travel in an underground metro station being used as a bomb shelter.
The students state that they have remained together since 24 February 2022 when Russian attacks began on Ukraine. Kharkiv is located at the eastern border adjacent to Russia, 15 hours away from the Hungary border, which the students have to reach in order to evacuate to safety.
Everyday we hear continuous warning sirens and bombs exploding nearby … Currently there's no safe way for us to leave the city.
"The initial plan was to take a bus to western Ukraine and to pick up another Maldivian student in Dnipro, Ukraine on the way. We can't follow through with this now since there are no buses out of Kharkiv," read the statement by Kharkiv students.
All the shops are running out of food, and Russian forces are attacking civilian areas. Most ATMs either don't work or have run out of money.
The students thanked the Ambassador of Maldives to Germany, Mr. Ahmed Latheef, for his continuous support.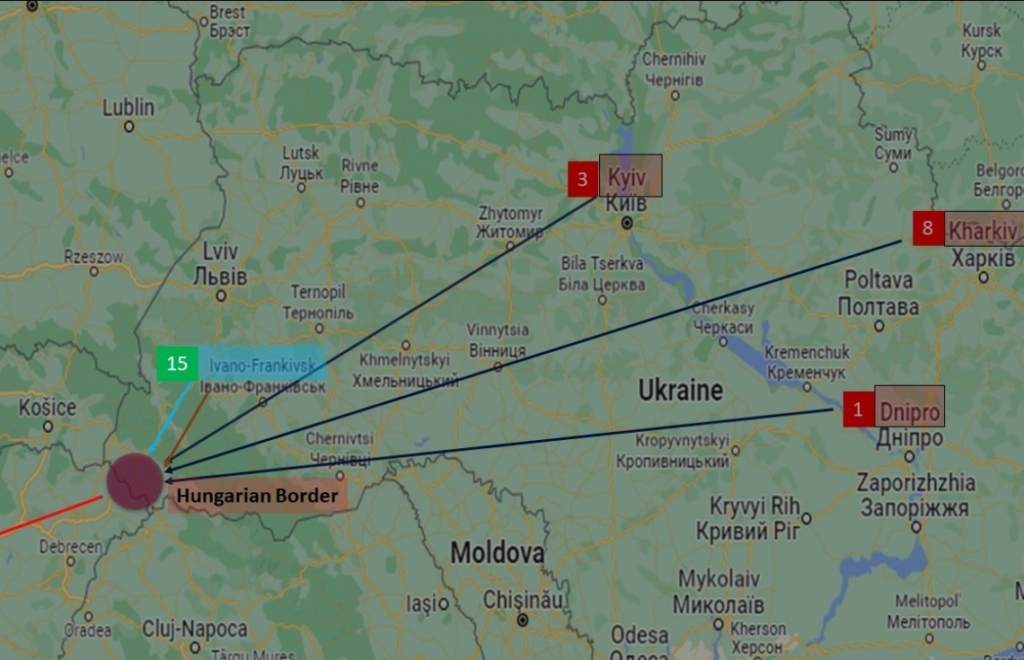 The Maldivian government with the closest diplomatic missions are trying to retrieve the Maldivians remaining in Ukraine.
Ministry of Foreign Affairs said today that there are 12 Maldivians in Ukraine at present. Deputy Minister Abdulla Humaid stated today that they are facing challenges in evacuations due to the ongoing war.
We will begin evacuations once it is safe to travel. Ukraine Foreign Ministry and Honarary Counsel advises against travel at this point.

Maldives Foreign Ministry
The Ministry further added that they are also exploring routes other than Hungry for evacuations.