Malé, Maldives – The Ministry of Defence of Maldives has discredited the authenticity of drawings being circulated as the Uthuru Thilafalhu (UTF) plans.
Responding the the circulated documents, the Ministry said that the drawings being published by several local media as the Coast Guard harbour and dockyard are not accurate to the presently signed agreement.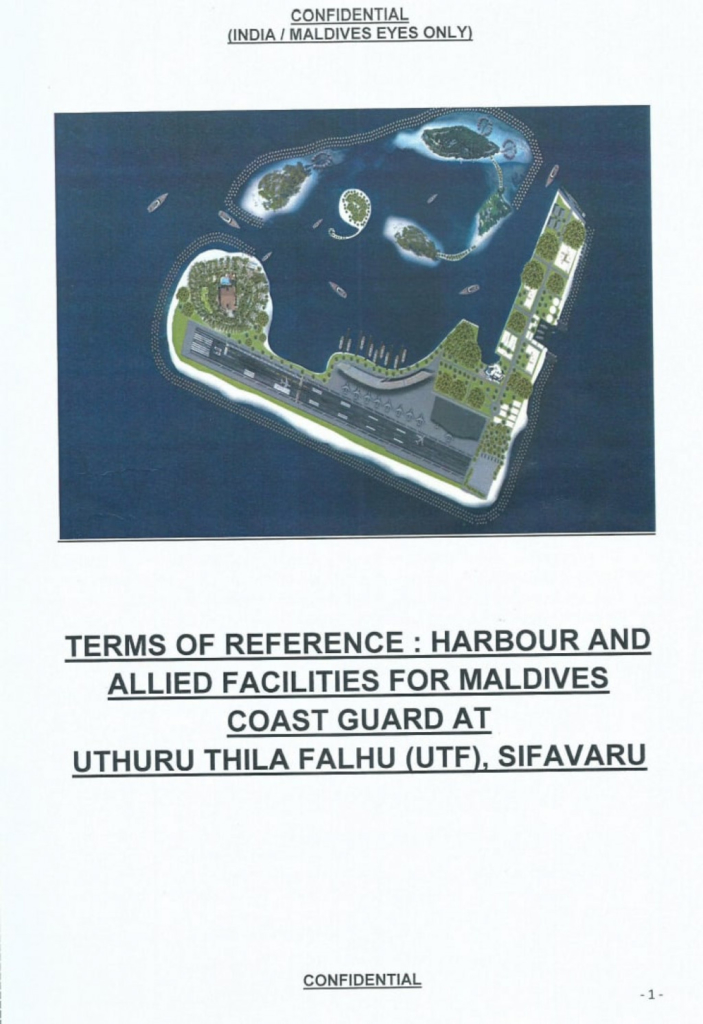 The UTF agreement signed between Maldives and India is a naval base harbour development project in Uthuru Thilafalhu.
However, opposition refuses to accept the word of the government and continues to claim that it is being developed as an Indian army base despite the Ministry disclosing the agreement to the 241 committee of the Parliament of which members of the opposition coalition are also a part of.