Malé, Maldives – In the latest scandals to unfold in Maldives, a picture of an alcohol bottle posted privately by Prosecutor General of Maldives Hussain Shameem has gotten leaked, earning him severe public criticism.
It is unclear how the picture of the Marani red wine bottle posted on Instagram captioned "welcome to Georgia" by Shameem got leaked, as his Instagram account is private, with only a little over 300 followers who are privy to the content he shares.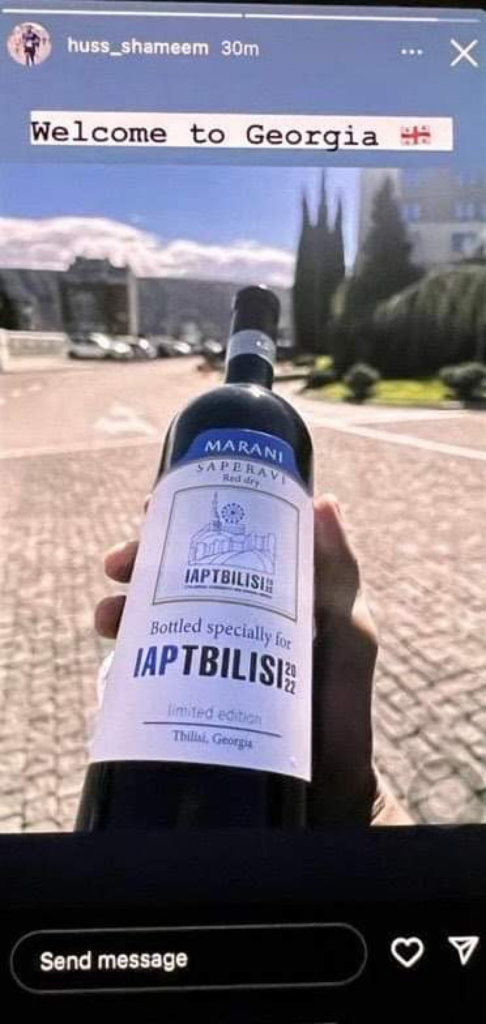 It has been reported that Shameem traveled to Georgia to attend the 27th General Annual Conference for International Association of Prosecutors, and that the beverage shared by him was one specifically bottled for the event.
Following the leak, prominent local political figures have taken to social media to criticise Shameem, calling for his resignation. These include MP of Mahibadhoo Ahmed Toriq and Sheikh Ali Zaid.
Zail also criticised the government and Parliament for overlooking the matter.
The consumption of alcohol is forbidden in under Sharia Law, which is practiced in the Maldives.
Local media have reported that Shameem commented on the matter, stating that the bottle was gifted to him during the conference and that she wished to keep the subject private.
This comes just days after the Prosecutor General's office was heavily scrutinised for announcing its decision to appeal the Criminal Court's verdict sentencing former Police officer Abdul Rahman Rafeeu to more than one year in jail for homosexuality charges, stating that the sentence was too excessive.