Malé, Maldives — The estimated population of Maldives has surpassed 557,000 and reached 557,426 according to the National Bureau of Statistics.
As per the information shared via the Bureau on Wednesday, 40.8 percent of the country's population is congested in a single island city, Male', which is also the capital of Maldives, with a total estimated population of 227,486, with an additional 41,382 people living in the same atoll as Male', Kaafu atoll.
The second most populous atoll in the country is in Addu City, which is located at the southern most tip of the country, with a total estimated living population of 26,635 people, followed by Haa Dhaalu atoll located up north of the country, with a living population of 23,157.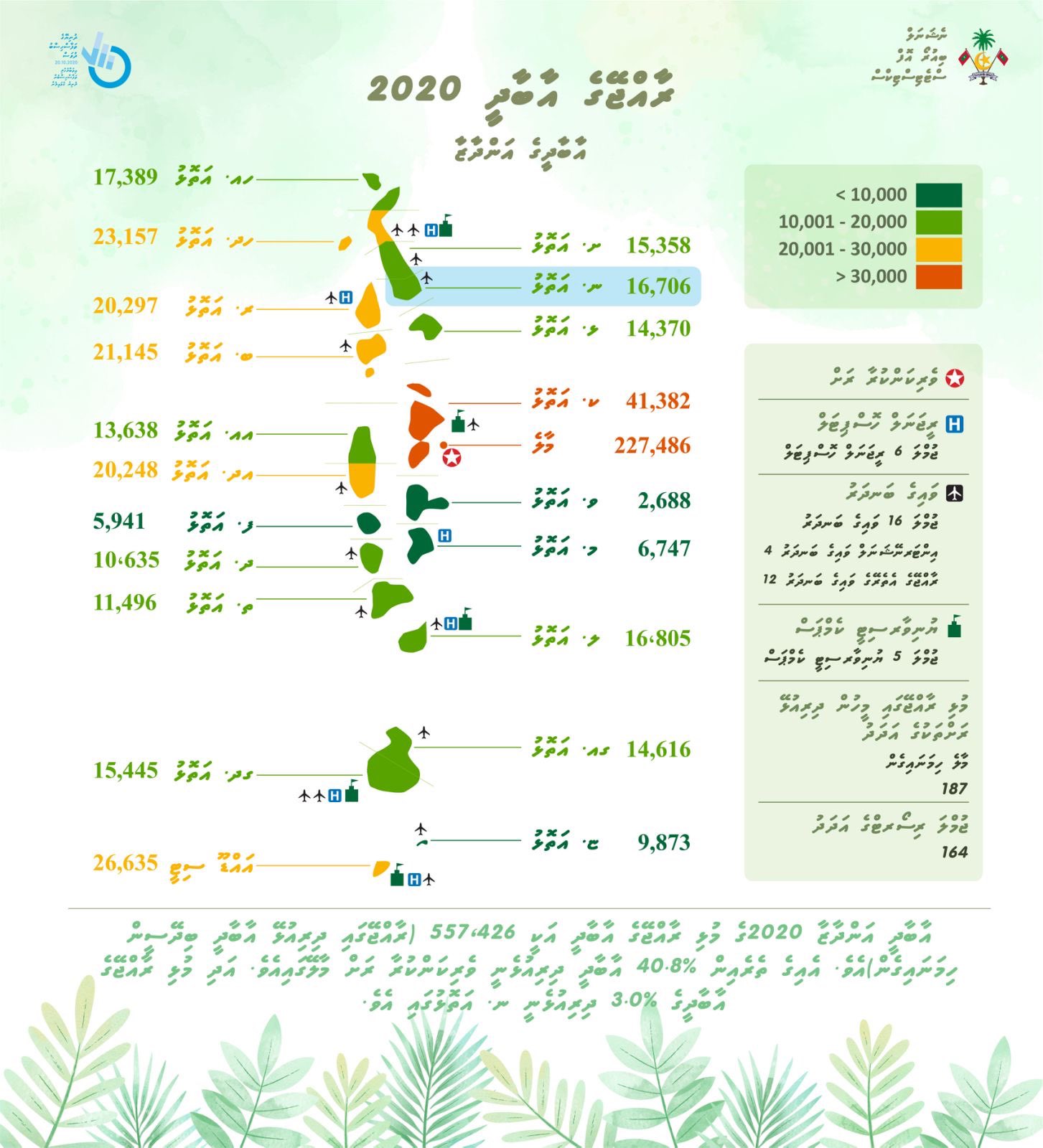 While this is so, the current population of Maldives is estimated to be 543,219 as of October 14, 2020, based on Worldometer elaboration of the latest United Nations data – which is equivalent to 0.01 percent population of the world.
As per the Worldometer website, the population of Maldives in 2020 is expected to decrease to 540,544, due to the repatriation of expatriates in the country due to the ongoing Covid-19 pandemic.
The National Bureau of Statistics had previously projected that the population of Maldives will reach up to a million by 2054, however, the island nation is already facing challenges in providing housing and proper health services to the residents. While the current world population is at a total of 7,794,798,739, it is expected to reach 8 billion in four years.