Malé, Maldives — A brave security guard who intervened a mugging has been awarded MVR 50,000.
On October 25, four men attempted to MVR 4.2 million that was being taken to the Bank of Ceylon (BOC) from Roots Shop. However, due to the bravery of a lady and a security guard, the intruders could not get away with the money.
Acknowledging the bravery of the security guard, the Managing Director of Root, Abdullah Raafiu said that if it were not for the the security officer of BOC, Hassan Manik, an employee of the "Absolute Security and Advanced Protection", the company would have lost MVR 4.2 million.
As a means of thanking the security guard, the company has awarded him with MVR 50,000 along with an official statement. Raafiu further showed gratitude to the security guard for the effort that he put in intervening the mugging.
In addition to Hassan Manik, Root shop also awarded three of their employees, each with MVR 10,000 for their part in stopping the day light robbery.
On October 25, Police revealed that they recieved a report of two men who were trying to rob a van carrying large amounts of cash into the bank. A video has since been publicized of the robbery scene showing two men arriving in a motorcycle and attempting to rob the van. The video also showed bystanders trying to stop the robbery attempt of the two men who were covering their face with helmets, who then ran and fled the scene.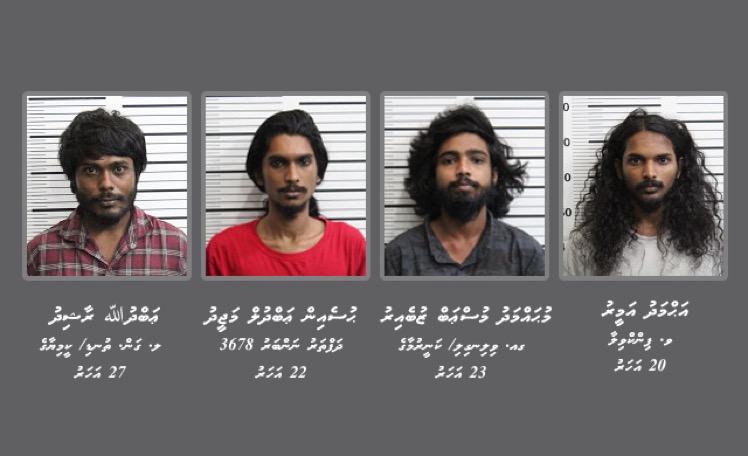 However, on 31st October, Maldives Police Service disclosed the information of four men who are suspected in having have been involved in the incident. The matter is being further investigated.