Male', Maldives – Indivuduals suspected of assisting the robbers and planning the attempt at stealing MVR 4.2 million that was being taken to the Bank of Ceylon (BOC) from the local business Root, had their names revealed to the public by Maldives Police Service today.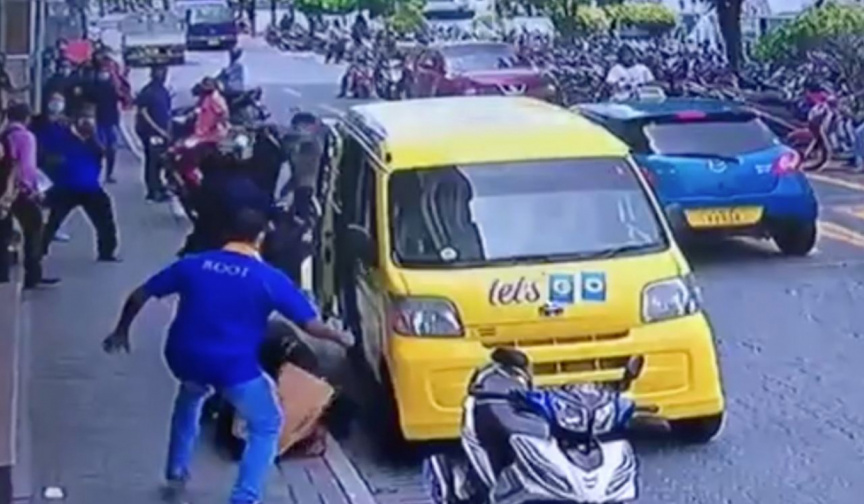 These 3 were apprehended on the 4th of November and were ordered by the Criminal court to be held in remand for a period of 15 days.
They were revealed today to be
K.Male' / G.Robins , Mohamed Maahin Madheeh (20Y)
S.Feydhoo / Rankokaage , Ahmed Maahil Saeed (21Y)
R.Rasmaadhoo / Orchidmage , Mohamed Azmeen (21Y)
This case is being investigated by the serious and organised crime department.
Their attempt at a heist was foiled due to a security officer of BOC, Hassan Manik and a female bystander. Root thanked the security guard by awarding him MVR 50,000 at a ceremony last month.