Male', Maldives – Maldives Immigration has unveiled the very first strategic plan of the institution, today during a ceremony held at the head office of Immigration
At the ceremony, the Minister of Economic Development, Fayyaz Ismail unveiled the "strategic plan 2020-2024" , which, according to Mohamed Ahmed Hussain, Controller General of Maldives Immigration "entails a predetermined and comprehensive reform to enhance Maldives Immigration functions and extend Immigration services nationwide by demarcating the principles of good governance."
The plan reveals that there are four main strategic focuses in Maldives Immigration Strategic Plan 2020 – 2024 , which are:
People-centred services
Organisational reform
Border Control facilitation
Migration management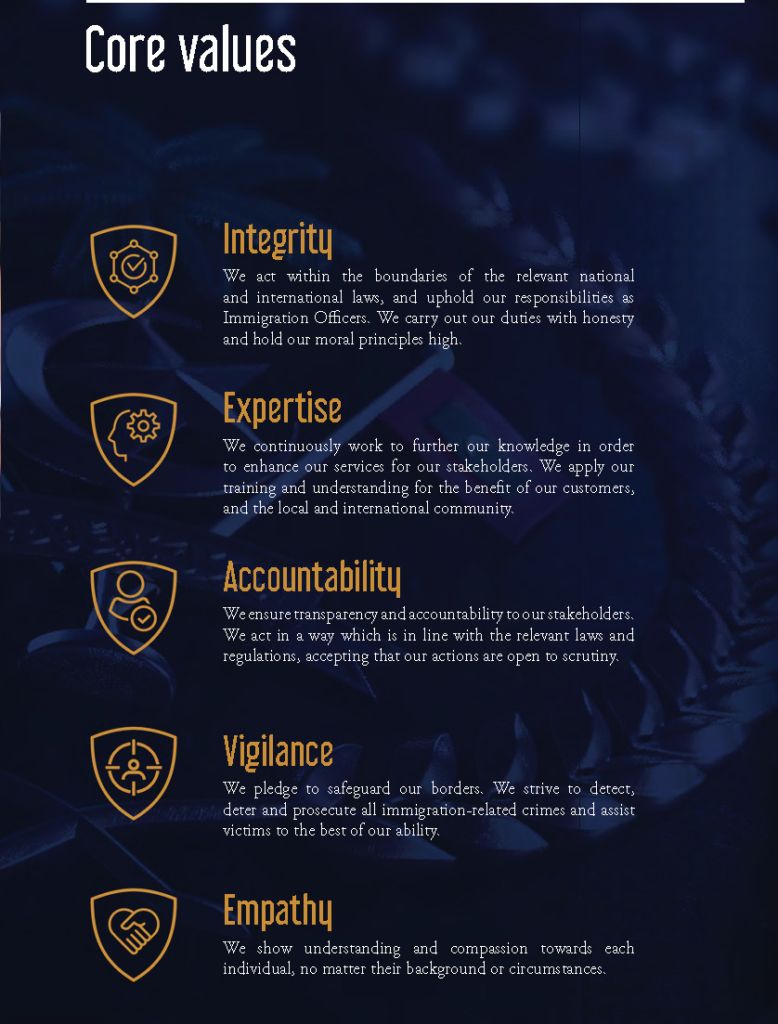 Immigration revealed that, in order to ensure that the wider population can easily access immigration services, work is being done to decentralise facilities and improve online functionality. It was further added that another area of focus is to increase stakeholder and media engagement in order to strengthen public relationships.
Information released by Immigration further added that organizational reform is necessary to adopt new protocols and reshape existing policies to retain its effectiveness and relevance. It was also stated that through human resource development , they aim to improve their capacity to deliver better service and increase employee satisfaction and participation.
The third strategic focus is aimed to deliver better service through smarter border control measures consequently providing a better experience at ports while simultaneously assisting with border management efforts in order to deter any illegal activities at national borders and ports .
With the United Nations highlighting, that human trafficking in Maldives as a major issue, the Immigtration's fourth and final strategic focus aims to strengthen its ability to effectively deal with this human rights issue, as well as other various social issues and migration-related crime.
To achieve the targeted goals of this strategic plan, a detailed five-year
Action Plan will has been formulated and will go into action, it was revealed.