Dh. Meedhoo, Maldives – People from the island of Dhaalu atoll Meedhoo have collected a part of an airplanes wing which was drifting in the sea near by the island.
According to the people who had brought the wing part to the island told local media "Vaguthu" that someone from the island saw something which was drifting with the ocean currents and went out to collect it.
"A family member called me and told that something big was drifting by near the island and to go see what it was. When we went near to it with our dinghy we realized it was part of an airplane wing. It was too big for us to put inside the dinghy so we tied it to a side of the dinghy and brought it to the island" the person who lead the task told.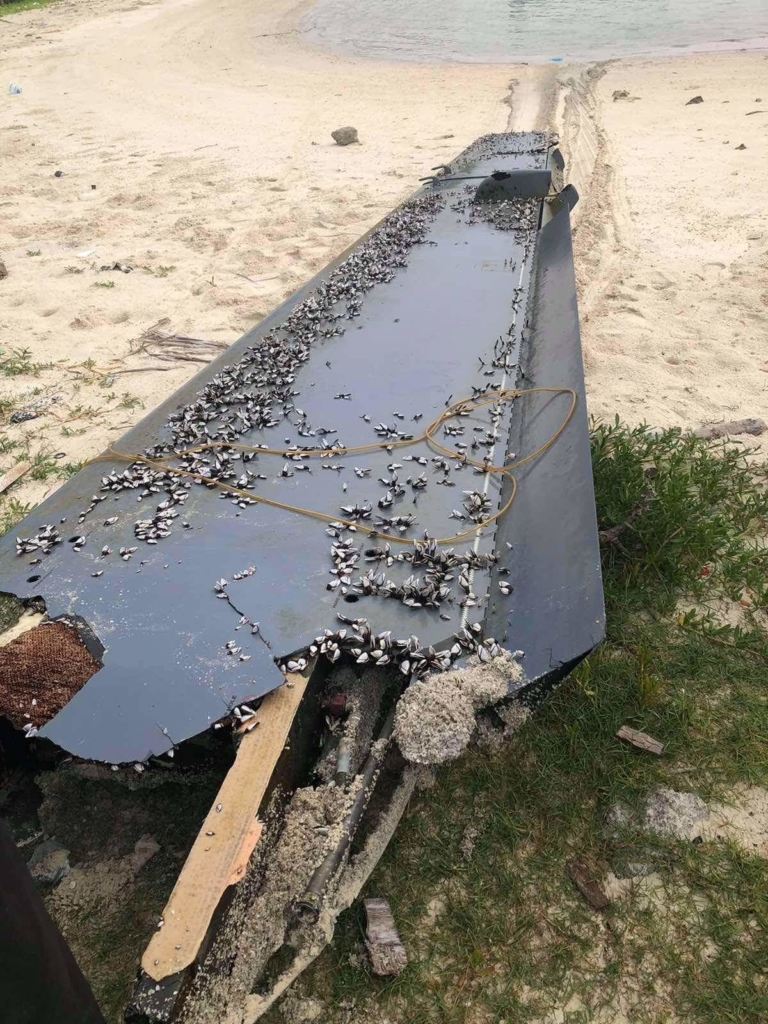 According to the people who brought the part back to the island, the partial wing part was around twenty two feet long.
The island council has now reported the case to Maldives National Defence Force and Maldives Police Service.
[updates coming…]