Adh Atoll, Maldives – Additional parts of what seems to be an airplane have been found near an uninhabited island in Alif Dhaalu Atoll of Maldives.
Local news website "Sun" has reported that people had collected these parts of what seem to be part of the wings and engine covers after seeing those drifting in the sea near to an uninhabited island called Alikoirah near to Adh. Hangnaameedhoo.
According to the people who had taken these parts ashore, they had collected these parts on October 30 evening and brought it to the uninhabited island where they went for a picnic and they had told that those parts would still be in that island.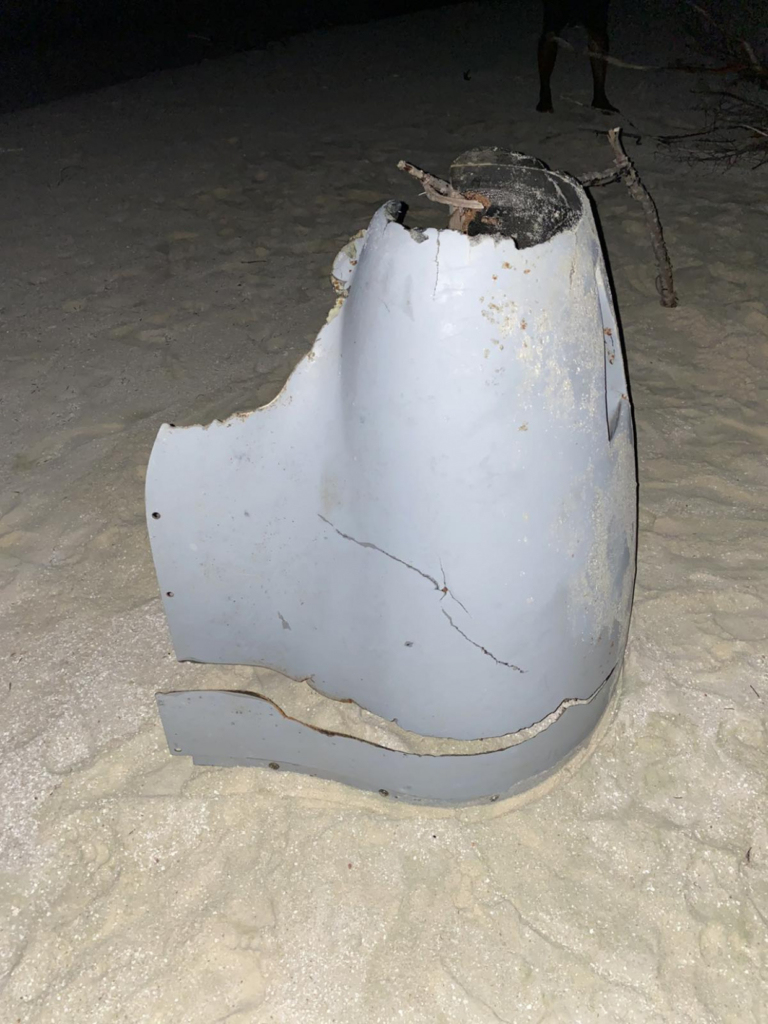 They told the local media that they did not report it to authorities as they did not think it was a major issue as to find such things at sea. But they have brought it to the attention of the authorities after an airplane wing was found near Dh. Meedhoo yesterday evening.
Adh. Mahibadhoo council president had confirmed that they had gotten this information but no further information was revealed. No other authorities have commented on the cases as well.