Malé, Maldives – A road accident has occurred today around 20:30 near the MNDF post on the two lane highway between Male' and Hulhumale' after an Ambulance rams into the back of a pickup, according to the Maldives Police Service (mps).
Police have stated that no people were injured injured in the accident, however, both vehicles suffered various damages.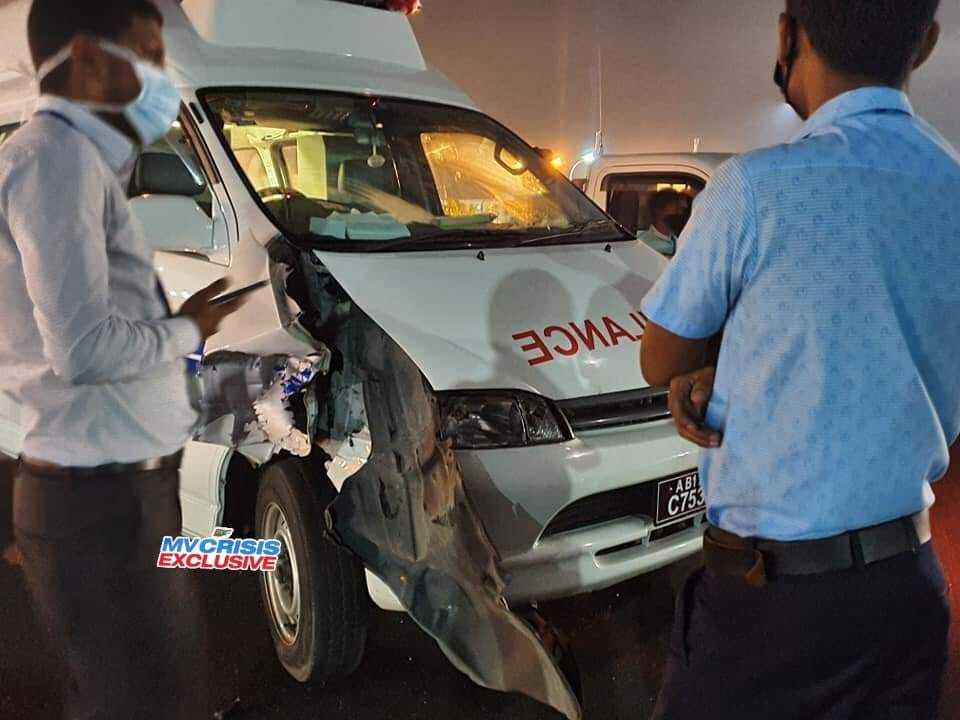 Approximately 200 feet away from the accident site, another series of crashes occurred around the same time when 3 cars and a pickup travelling the same direction crashed, said the MPS.
Fortunately, no serious injures were reported although the vehicles suffered damages of various degrees.
Police added that everyone involved in the accidents have licenses in the appropriate categories for their respective vehicles and that the Traffic Management Department is currently investigating the accidents.