Male', Maldives – The Maldivian Covid-19 vaccination initiate "Dhifaau" (english translation: defence) has released a statement with answers to frequently asked questions about the Covid-19 vaccination process.
This included extremely important information that has become quite murky recently with the arrival of Indian vaccine shipment on the 20th January 2021.
General Vaccine Information
Medicines that prevent disease caused by the Novel Coronavirus SARS-CoV-2 by triggering an immune response. Safe and effective vaccines for COVID-19 are needed because they protect individuals from becoming ill.
The vaccine is particularly important for healthcare professionals and vulnerable populations such as older peopleand people with long-term diseases. In the Maldives, resort workers are also expected to be prioritized for vaccination
While the COVID-19 vaccine development has been the fastest in the history of vaccine development, safety of vaccine receivers are ensured.
The testing process has been the same as with other vaccines, with all the 3 phases of vaccine trials conducted, with the same number of trial participants as traditional vaccine trials.
Maldives is part of the COVAX facility – a global partnership to
provide safe and effective vaccines equitably to all participating
countries. It is estimated for the Maldives to receive vaccines through the COVAX facility within the first quarter of 2021.
The government of the Maldives is also making arrangements to
purchase vaccines directly from vaccine production companies such as
AstraZeneca, with an agreement signed with AstraZeneca to
purchase 700,000 doses.
The recently received 100,000 doses from India is called Covishield. It has same formulation as the vaccine that was co-developed by Oxford University and AstraZeneca, but has been manufactured by the Serum Institute of India Pvt. Ltd.
Covishield details and side effects
Covishield is highly effective, safe to use and it can be stored at normal refrigerator temperatures making distribution easy.

Covishield, is currently in Phase III clinical trials, which means that a large number of volunteers have been given the vaccine and is expected to get approval shortly. The vaccine will be also assessed and approved by Maldives Food and Drug Authority (MFDA) before use in the country.
Some people may experience side effects after getting this vaccine,
which means that the body are usually normal signs indicating that the body is fighting the virus and building protection.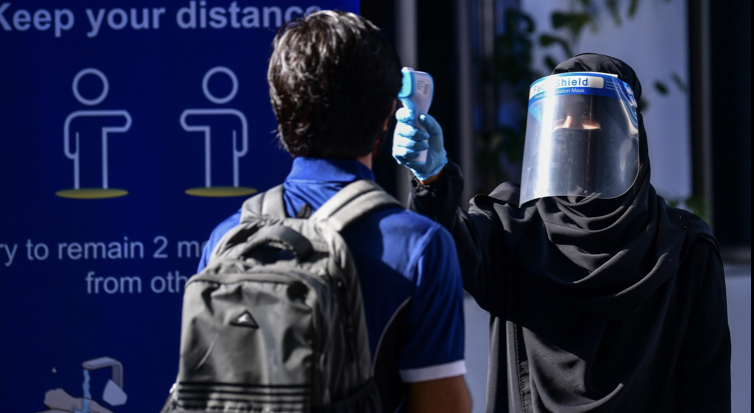 Common side effects include:
Tenderness
pain
warmth
redness
itching
swelling
bruising at the
injunction site.
Fatigue
Chills or feeling feverish
Headache
Nausea
Joint pain or muscle ache
Priority groups for the vaccine
Due to limited a supply, authorities worldwide have decided on groups of individuals to be prioritized for COVID-19 vaccination – HPA has revealed that in Maldives, 3 main groups will get the vaccine first.
They are:
a) Frontline Health and Social Care workers – People who work in the health sector, and work with patients or come into contact with waste or human secretions and social care workers.
b) Those at high risk for developing life threatening complications from the disease, who are citizens above 50 years and above, along with people between 18 to 50 years with the following risk factors:

Cancer, undergoing treatment (any case currently on treatment or received treatment within last one year)
Diabetes mellitus
Heart disease
Stroke
Obesity BMI above 40
Immunocompromised patients
Stage 3 and 4 kidney disease
Chronic liver disease – cirrhosis
Thalassemia / Sickle cell disease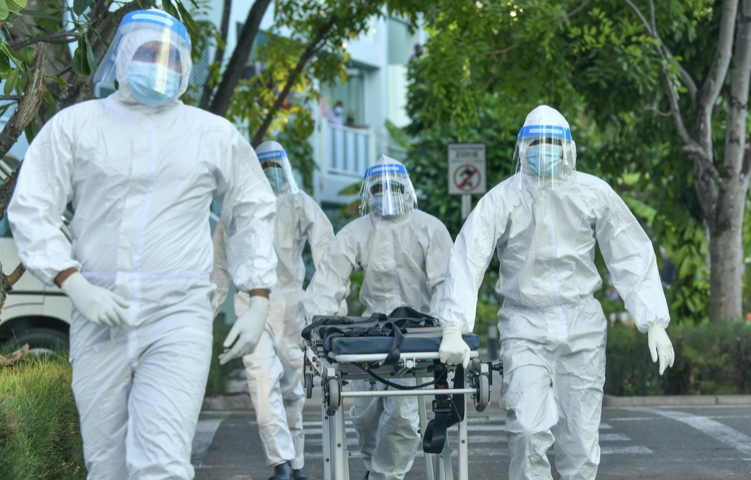 c) Front line essential workers and residents traveling abroad

Teachers
Police
MNDF
Front line staff at travel industry
Airport front line staff and travel (cleaners and waste management staff)
Counter staff at travel agencies
Airline crew (including cleaners and waste management staff)
Front line staff in tourism industry
Domestic waste management staff
Crew members of sea transportation vehicles
While children are usually high priority for vaccination programs, for Covid-19 vaccines, children are not prioritized this time around. This is because the vaccines currently in production are being tested only in specific groups, with children below the age of 16 not tested during trials.
Vaccine Logistics
Vaccine's in the Maldives will be purchased by the government, with residents and migrant workers living in the Maldives receiving doses at no cost.
The framework for distribution and storage:
Vaccine allocation framework is done in accordance with country needs
and international guidelines.
Allocation framework identifies the order in which specific target groups
will be vaccinated.
Cold chain system is being modified according to vaccine storage
requirements.
Development of vaccine deployment plan.
Training healthcare staff to administer vaccines and manage any side
effects.
Communication to engage the public to drive public demand and
address misinformation/disinformation.
Vaccine Hesitancy
Vaccine hesitancy, is a global problem and an emerging problem in the Maldives as well. Anti-vax groups have also emerged in the country, usually fueled by misinformation on both vaccines and Islamic laws.
According to HPA, health authorities are working on proven strategies to combat misinformation and disinformation, by providing verified information on all aspects of the disease and vaccines to the public and directing people to seek information from verified sources such as HPA, WHO & UNICEF.
The Covid-19 vaccine is not mandatory, however HPA states that "given the measures we need to take to control the disease, if more people take the vaccine, it would mean that we will be able to return closer to normal."
They explained that on an individual basis, if you get the vaccine, you are reducing the chance of being infected and reducing the chance of passing it on to high-risk individuals.
Immunity Facts and Advice
While most modelling studies show effect of vaccines can last for a year, it was clarified that is not known how long the immunity conferred by a COVID-19 vaccine will last when the vaccine is first authorized.
This is because more data is needed from ongoing and additional studies
in the long term to understand how long protection lasts after vaccination.
There is not enough information currently available to say if or when health authorities will stop recommending people to wear masks and stop physical distancing as more research is required before such a decision.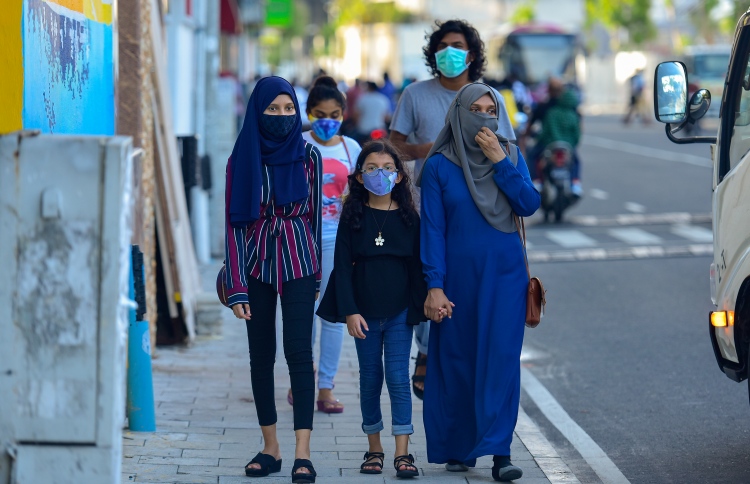 Experts are unclear on the percentage of people would need to get vaccinated to achieve herd immunity for COVID-19, since
the percentage of people who need to have protection in order to
achieve herd immunity varies by disease.
Recovered Covid patients will also get the vaccine
as current research does not suggest immunity from infection to last long. However, individuals are required to wait to get vaccinated until they
have recovered and after you meet the criteria to discontinue
isolation.
Patients with pre-existing conditions should consult their doctor before getting their jab.
As infection rates rise across the country, there have been almost 14,000 covid-19 cases till date, with 50 individuals succumbing to the disease. There are also currently more than a thousand active cases in the country- an all time high.