NEOM, Saudi Arabia – Saudi Arabia's newly unveiled smart city 'THE LINE' has promised a pedestrian-first approach which ensures communities are built around people, not cars, with essential services and amenities to be accessible within a five-minute walk.
THE LINE is located in NEOM, which links the coast of the Red Sea with the mountains and upper valleys of the north-west of Saudi Arabia. The location is at "the crossroads of the world", making it a natural choice for a
global innovation hub. More than 40% of the global population will be able to reach NEOM's breathtaking terrain in less than a four-hour flight, while 13% of the world's trade already flows through the Red Sea.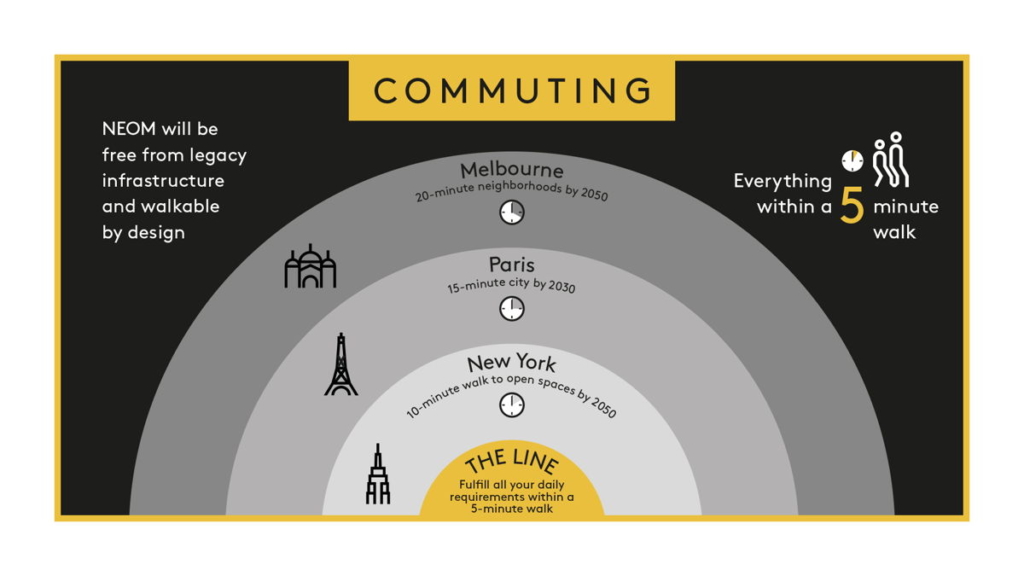 THE LINE will be a city of a million residents with a length of 170 km that preserves 95% of nature within NEOM, with zero cars, zero streets and zero carbon emissions, and is expected to create 380,000 jobs "of the future" and contribute SAR 180bn ($48bn) to GDP by 2030.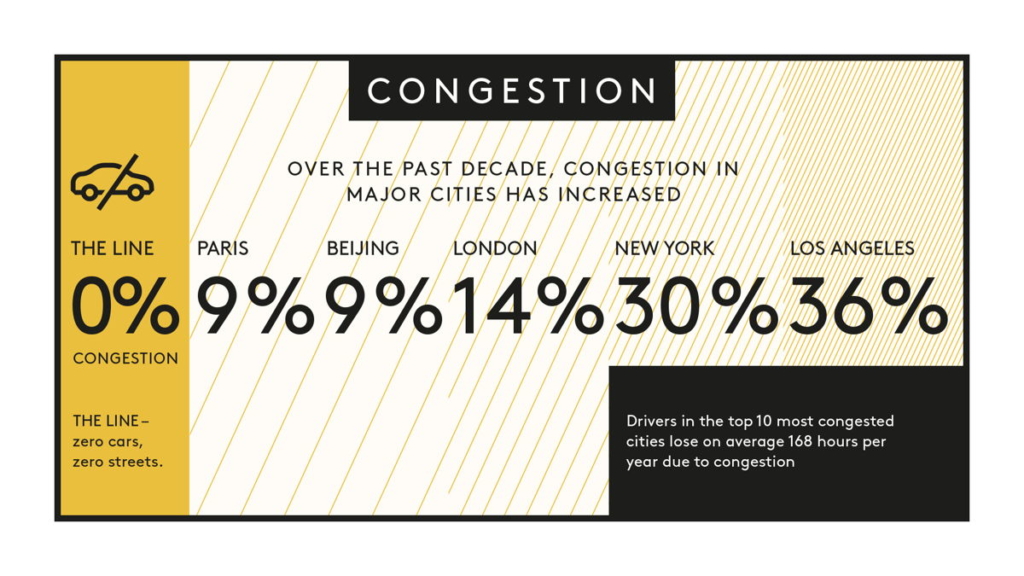 The project highlights NEOM's never-before-seen approach to 21st century urban design. People and nature will reclaim the space once occupied by the car and congested roads through infrastructure that works in
harmony with the environment, creating vistas of beauty and tranquility.

95% of NEOM's land will be conserved to enhance livability for residents and environmental protection, with each community expected to be self-sufficient; powered exclusively by renewable energy, eliminating emissions and reducing NEOM's carbon footprint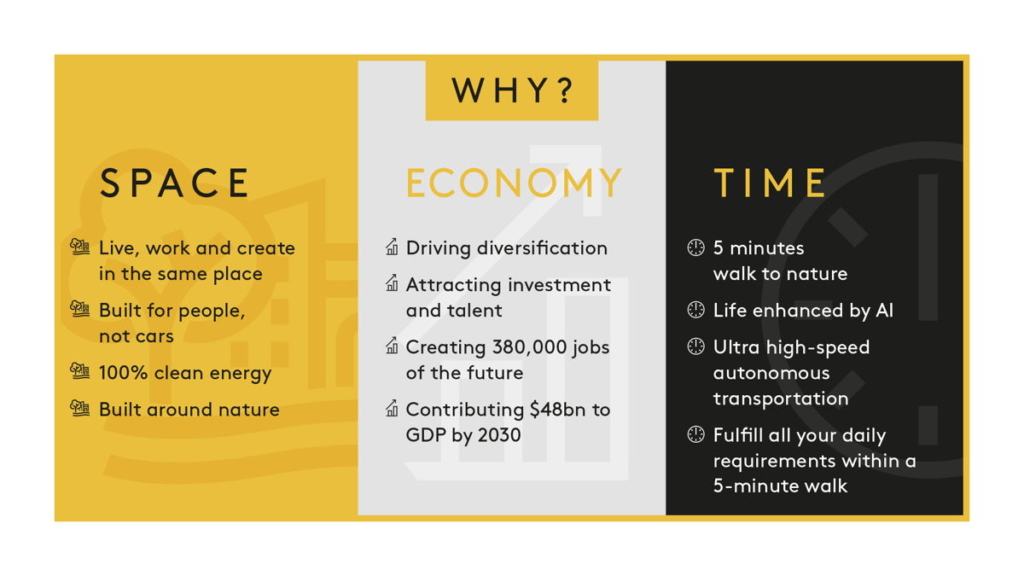 All energy in NEOM will be 100% renewable – from solar, wind and hydrogen-based power generation – ensuring clean and pollution-free urban environments. Clean energy also lets production and manufacturing back into the community in a zero-emission, carbon-positive ecosystem.
NEOM is the vision of HRH Crown Prince Mohammed bin Salman and was first announced to the world in 2017. The development of NEOM is under way and initial construction of THE LINE begins in the first quarter of 2021.
Agreements have been signed with AECOM and Bechtel to develop an advanced transport infrastructure making THE LINE one of the largest and most complex infrastructure projects in the world.
Other agreements are with Air Products and ACWA Power to build a world-scale green hydrogen-based ammonia production facility powered by renewable energy; and with stc to establish a 5G network infrastructure that will accelerate NEOM's digital ambitions.