Male', Maldives – The Opposition Coalition including Progressive Party of Maldives (PPM) and People's National Congress (PNC) has protested outside the Parliament targeting the Presidential Address which took place at the Parliament this morning.
The opposition protested calling out to free Former President Abdullah Yaameen Abdul Gayyoom and raised their concerns on other issues as well. They stressed that the number of people asking for funds for the purpose of medical treatment have increased and further questioned whether MDN and Uthema have really been terminated. The opposition wrote their concerns on boards as well.
The opposition Parliamentary members were inside the parliament while the opposition was protesting outside. These MPs later went on to obstruct the path of the President Ibrahim Mohamed Solih while he was exiting the parliament. The president conversed with the opposition MPs who protested at the Parliament door.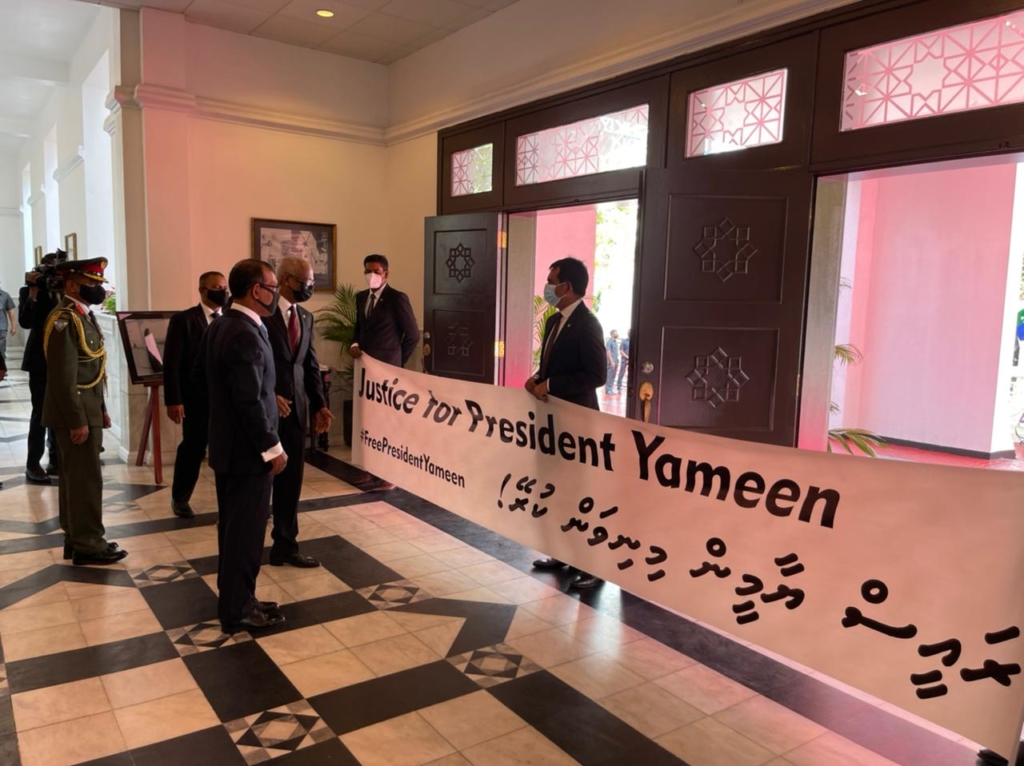 After exiting the parliament following the Presidential Address, the opposition MPs stated that the promises made by the government to aid small and middle class businesses were all a lie as that most of these businesses are currently going bankrupt. They also added that the things highlighted in the Presidential Address were not possible and had no reality to them.
Furthermore, the opposition MPs highly criticised the Presidential Address saying that the President Ibrahim Mohamed Solih gave a hopeless address. They also accused the President of lying and said that it was evident from the address itself.