Male', Maldives — The Addu Police Training Academy currently being established in the southernmost atoll of Maldives, Addu City with the aid of neighboring country India is to be inaugurated on March 29th.
The news was delivered by the Indian Deputy High Commissioner to Maldives, Shri Rohit Rathish during his meeting with the Mayor of Addu City, Abdullah Sodiq that was held today at the Equator Village in Addu City.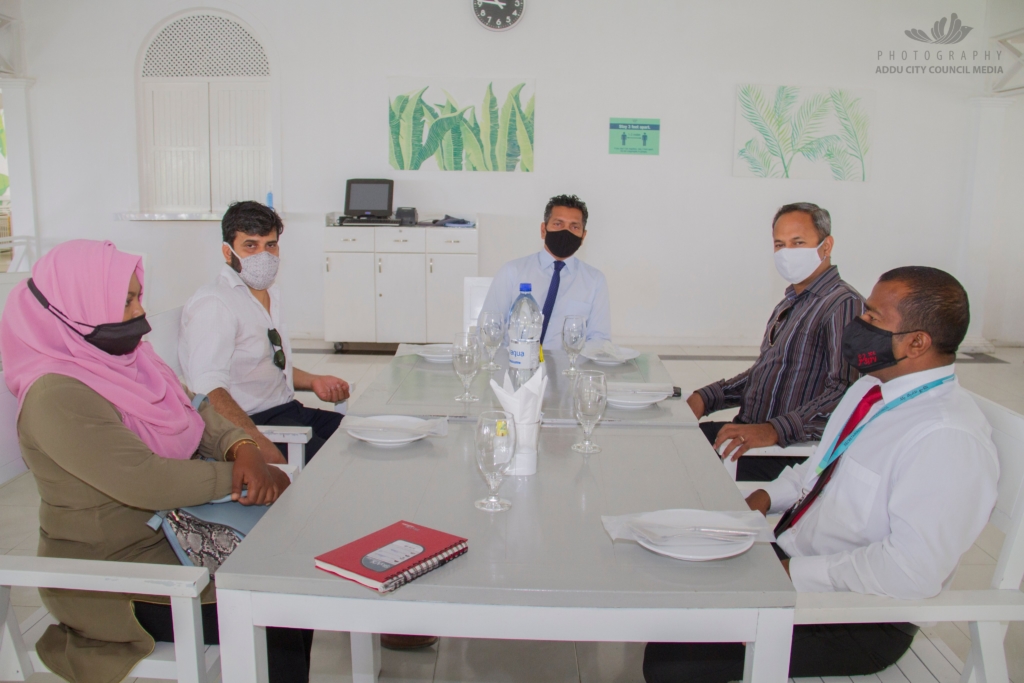 During the meeting, the Deputy High Commissioner informed that 89% of the Addu Police Training Academy project has been completed and that they hope to complete the unfinished work of the project at the earliest possible time. With this he noted that the commission is hoping to inaugurate the academy on 29th March 2021.
Along with this, the Deputy High Commissioner also said that India hopes that the institute will not only be used for police trainings, but also for the use of the wider public of Addu.
During the meeting, the Mayor and Deputy High Commissioner also discussed about the ongoing Indian funded projects in Addu City along with the current Covid-19 situation in the city as well.
Established in partnership with the Indian government, the police academy consists of modern facilities and resources, user-friendly accommodation blocks, clinics, a training ground and a helipad.
The Police Academy is also expected to have a gym that will be able to host 800 people at once and a running track of 400 meters. There will be a separate tennis court, basketball court and a football field specifically made Maldives Police Service to use in training their officers in the academy.
In addition, the academy will have an auditorium that can host 340 people and 8 classrooms that can accommodate maximum 320 officers-in-training.
The Commissioner of Police of Maldives, Mohamed Hameed earlier said that along with the Police, some government institutes and schools will get the permission to use the facility. The Indian government has provided MVR 42 Million for the construction of this academy.