Hulhumalé, Maldives — The Auditor General's Office has informed that they are planning to build a new Auditor's Office in Hulhumalé this year.
While speaking at an interview given to local media outlet "Avas", Audit Office stated that they have already signed an agreement to procure land in Hulhumale' with Hulhumalé Development Corporation HDC to build the new building of the Audit Office. However, the construction work can only proceed after the Finance Ministry purchases the land from HDC on behalf of the State.
HDC mainly earns by either selling the lands or by leasing them. As HDC is a business company, the government even has to purchase land from them and hand it to us, this work is currently ongoing.

Official from Audit Office
The Official from Audit Office noted that as soon as they receive the land, the office is prepared to start its construction work within this year and that the difficulty in capacity will be solved as soon as the new Audit Office building is finished.
While speaking about the design of the new building of the Audit Office, the Official stated that according to the architect who drew the new design, MVR 160 million is expected to be spent on the construction process.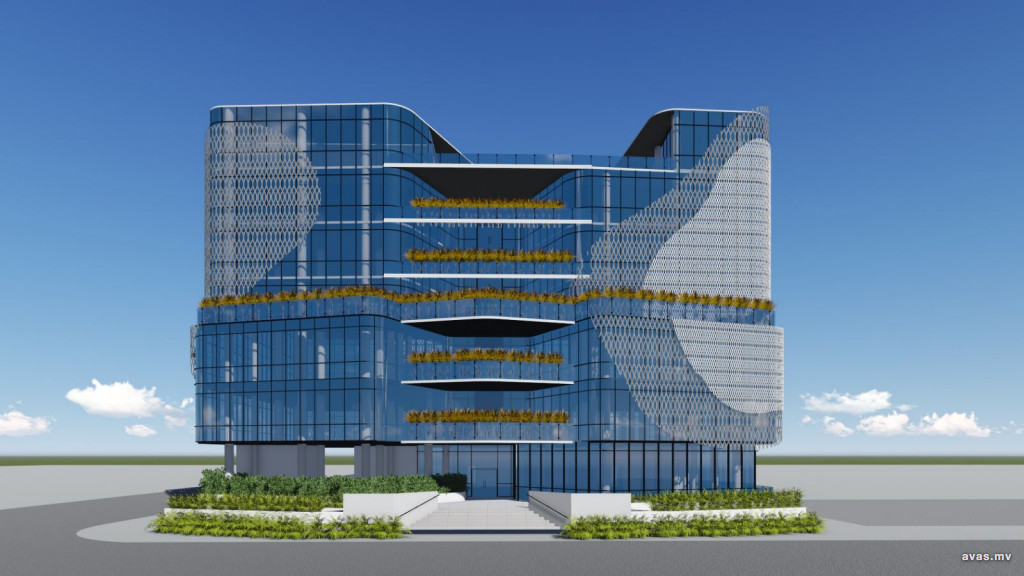 The legal council of Audit Office, Mohamed Naseem detailed the land received to build the new Audit building is 17,436 square feet and that the company is planning to build a 13,106 square feet building with six floors. Naseem stated that that they have presented the design to HDC for approval.
We are hoping for the design to get approved without delay and next we will proceed to find a construction company to carry out the remaining works.

Mohamed Naseem, Audit Office Legal Council
In the budget finalized for the year 2021, the state has presented the Auditor's Office with MVR 81.8 million and MVR 25 million for the construction of the new building.