Since the confirmation of the first local case of Covid-19 virus in the Maldives on April 15, 2020, Health Protection Agency (HPA) has been on the spotlight of criticism from both the public and politicians over various decisions and directives taken by the agency amid the pandemic.
Whether it was restrictive measures or easements given based on the situation at the time, HPA rarely seemed to get praised for their efforts in keeping the community a safe place. While HPA's intentions might be pure, non-political or non-biased, how much does the public trust HPA at this moment?
Number of daily cases have been at an all time high these past two weeks with the highest number of daily cases recorded in Maldives on May 2 with 508 cases and on May 3 with 585 cases and many people have been blaming HPA, stating that cases have increased due to the easements given for Local Council Elections held on April 10, 2021.
Health Protection Agency and specially Director General of Public Health, Maimoona Abubakr has been heavily criticized for various decisions taken since April 15, 2020 till now. One of the biggest issues raised by the public was the double standards which HPA, Maldives Police and other enforcement agencies had between political parties during the last Local Council Elections.
While the opposition parties were the subject of fines for violating HPA regulations several times, ruling party MDP was fined only once while no action was being taken against MDP despite several prior violations, while the authorities were quick to arrest and fine those who belong to the opposition.
Every institution which was mandated to implement directives by the HPA had turned a blind eye to MDP as they violated the guideline of HPA which stated that gathering of more than five people in the greater Male' area is banned as a protective measure against Covid-19.
In addition to this, government officials, MP's and senior members of State Owned Enterprises had travelled to islands under the banner of urgent government matters, however, for the campaigns. People who had traveled to the islands on such trips were seen ignoring HPA guidelines for special travel authorizations, such as physical distancing or not observing door to door campaigns. Some were even seen shaking hands with members of the public, or going to places other than that of their dedicated campaign meeting venues.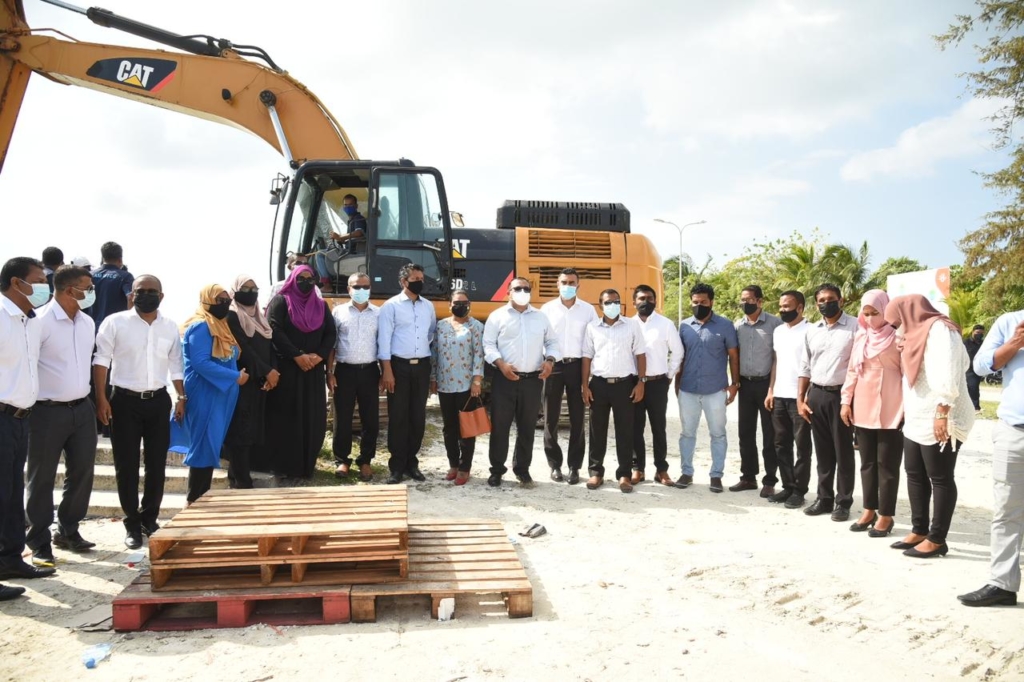 It was also seen that Speaker of the Parliament, Mohamed Nasheed went on to tell that the parliament members who wished to campaign in the atolls of Maldives for the upcoming local council elections can request his assistance for approval to proceed with their campaigns.
Speaker Nasheed had told that members of the Parliament should be given the opportunity to campaign and upon request he would assist in getting the required clearances to travel for campaign purposes taking matters to his own hands rather than having the institutions do their job.
The biggest blow to HPA came after they announced to allow politicians to travel to islands without having to quarantine to campaign for Local Council Elections. Following the announcement, HPA had received harsh criticism from the general public after which they revoked the regulation within a matter of hours.
The next major blunder made by HPA was allowing people to travel to other islands without the mandatory 10 day quarantine for voting. While voting is a basic right of everyone, public outcry of possible increases of cases following the Local Council Elections which were held on April 10, 2021 was poured on social media and other platforms.
Members of the general public had criticized HPA for caving under political pressure and giving leniency for political activities relating to Local Council Elections, which possibly compromised the earlier measures imposed to curb the Covid-19 spread within Maldives until then.
Today, while this is evident, the question begs. Is HPA ready to take the blame for it? Or is HPA the only institution to be scrutinized?