Malé, Maldives – A sustainable tourism strengthening workshop targeted at stakeholders that visit protected areas has kicked off on Monday.
Maldives Minister of Environment, Climate Change and Technology Aminath Shauna kicked off the 5 day workshop today which is being held as a joint effort by the Environmental Protection Agency (EPA), United States Agency for International Development (USAID) and the International Union for Conservation of Nature (IUCN).
The Environment Ministry stated the workshop aims to raise awareness on sustainable tourism of protected areas among workshop participants. In addition to informing visitors of such areas on how to contribute to sustainably protecting the environment when visiting, the workshop also hopes to educate staff of protected areas on what to look out for when planning activities for visitors and train staff to follow rules and guidelines of sustainable and environmentally friendly tourism when decision making.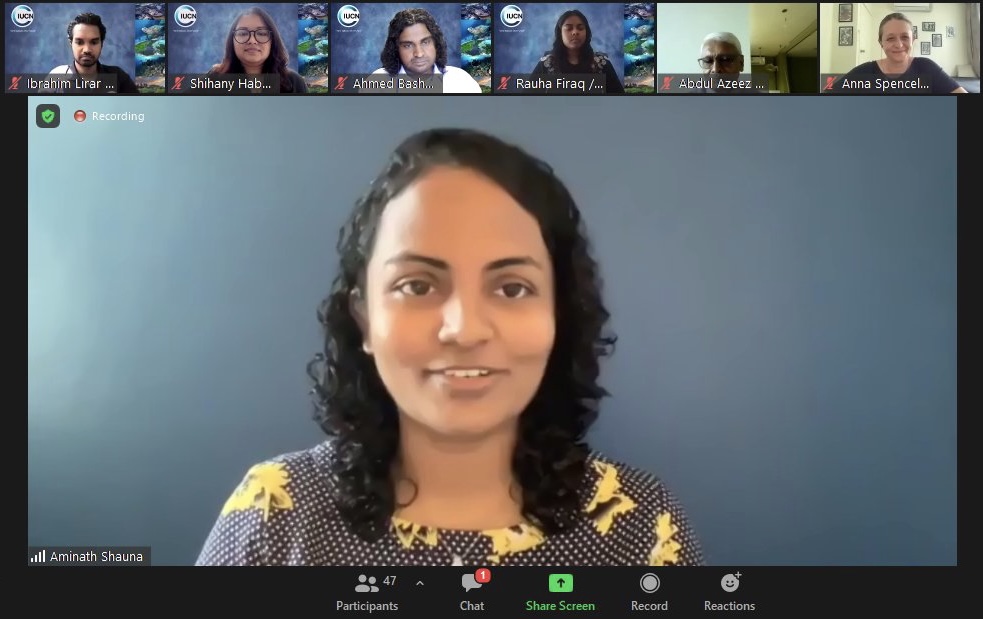 Speaking at the online meeting, Minister Shauna stated that the Maldives is a popular tourist destination with a lot of natural beauty. The island destination has protected areas such as famous dive sites, wetlands, mangroves and shipwrecks among others. Hanifaru Bay in B. Atoll and the South Ari Marine Park in Ari Atoll are popular among visitors.
The Environment Minister noted that in some protected areas, visitor centers and management staff will be present, while a lot of work is required to manage the currently protected 73 areas and any future protected areas.
We have demonstrated in Addu City, Baa Atoll and Fuvahmulah City that it is possible to protect our biodiversity and manage them effectively, while also deriving economic benefits from them.

Minister of Environment, Climate Change and Technology Aminath Shauna
She also revealed that protected areas will have ecologically unique characteristics with notable biodiversity and that these should be protected for the next generation. The Minister noted that efforts are underway to establish ecotourism facilities and guidelines in protected areas to ensure that their protection provides economic benefits to the communities.
The virtual meeting was attended by 40 individuals from relevant government bodies, tourism industry workers, councils, and by NGO's and groups involved in management of protected areas.