Male', Maldives – Maldives Paralympic Committee has announced that two Paralympians of Maldives will be representing in the Tokyo2020 Paralympic Games for the first time in the history of Maldives.
The two Paralympians who will be representing the Maldives in Tokyo 2020 Paralympic Games are Mohamed Mazin and Fathimath Ibrahim. They are set to compete in the 100-meter sprint on the Paralympic Games that will be beginning on August 24, 2021.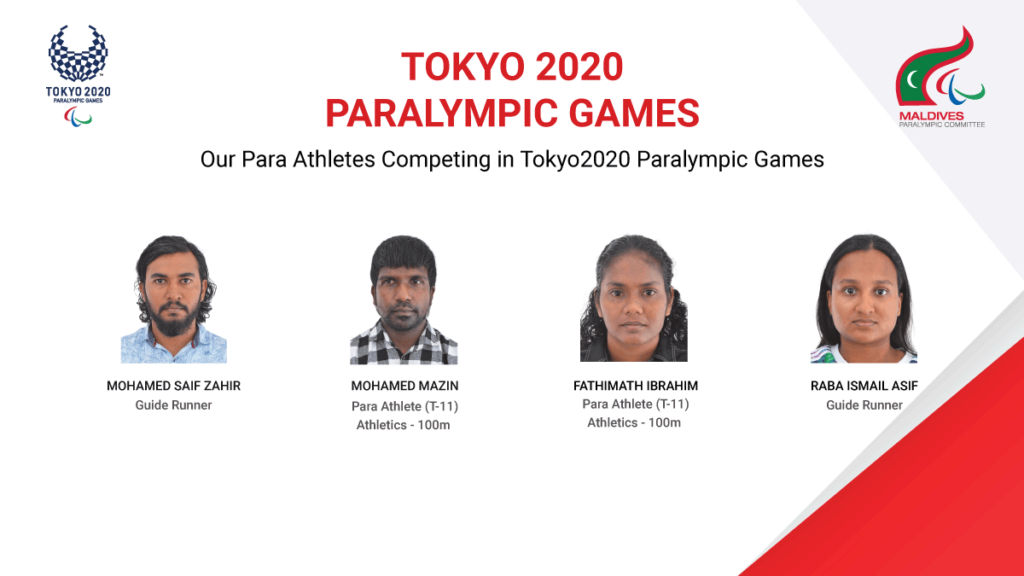 In the first year of the current Administration, the Maldives Paralympic Committee was established with the aim to facilitate aspiring athletes to represent the dreams of all Maldivians in international sports arenas.
The first-ever medal in PARA Sport won by the Maldives was by Mohamed Mazin during the PARA-Sports 100-meter running event in the Indian Ocean Island Games (IOIG), held in Mauritius in 2019.