Male', Maldives – Commissioner of Maldives Police Service (MPS), Mohamed Hameed today stated that they have arrested an individual for attempting to smuggle over 90 phones and other contrabands into the Maafushi prison compound.
A joint operation was conducted today early morning by the police intelligence, local police in Maafushi and Maldives Corrections Service, where they intercepted and arrested an individual on the shore of Maafushi for attempting to smuggle a stash of contraband into the Prison compound.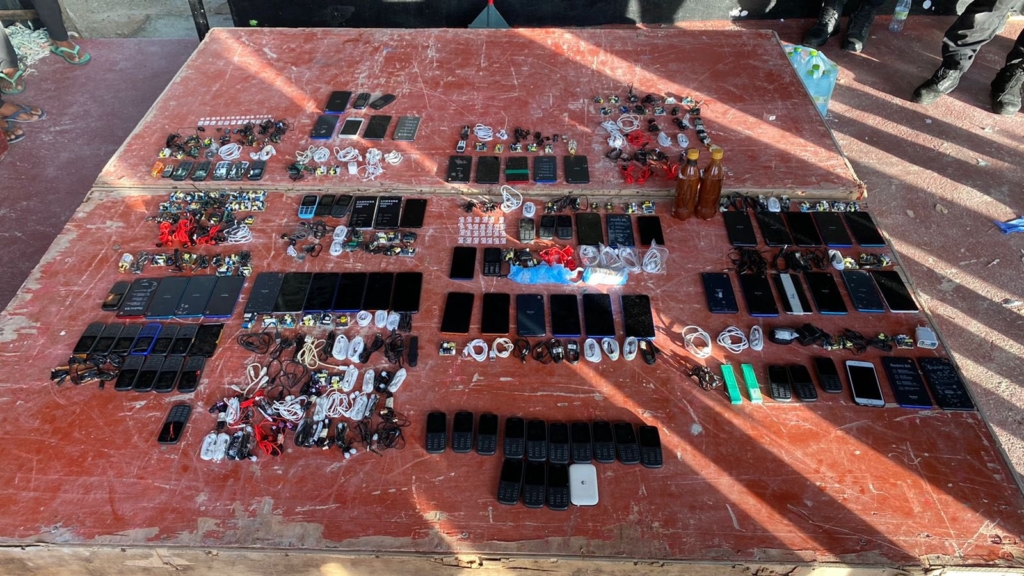 Commissioner Hameed detailed that the contraband seized from the arrested individual consisted of 50 smart phones, 42 feature phones, 109 phone chargers, 77 USB cables, 65 headsets, 49 Dhiraagu SIM cards, 12 Ooredoo SIM cards, 2 packs of cutter blades, 10 Miswak (Iraak sticks) and other items as well.
Due to the increasing amount of contrabands being smuggled into the Maafushi Prison, Prison Commissioner Ahmed Mohamed-Fulhu earlier stated that discussions were underway to install jammers to prevent prisoners from making unsanctioned calls using phones they had smuggled in, adding that the institution was working to update their technical support to increase overall security. In fact, Police found a total of 43 phones during the operation they conducted at Maafushi jail on May, 2021.