Malé, Maldives – Maldives National Defence Force (MNDF) informs that a four year old boy is missing after three people were thrown off a launch near Olhuveli Resort.
Police confirm that a woman was declared dead when she was taken to the K. Guraidhoo Health Center. Local news reports that the woman is the missing child's mother.
MNDF has dispatched Coast Guard Ship Shaheed Ali to the site to search for the missing child.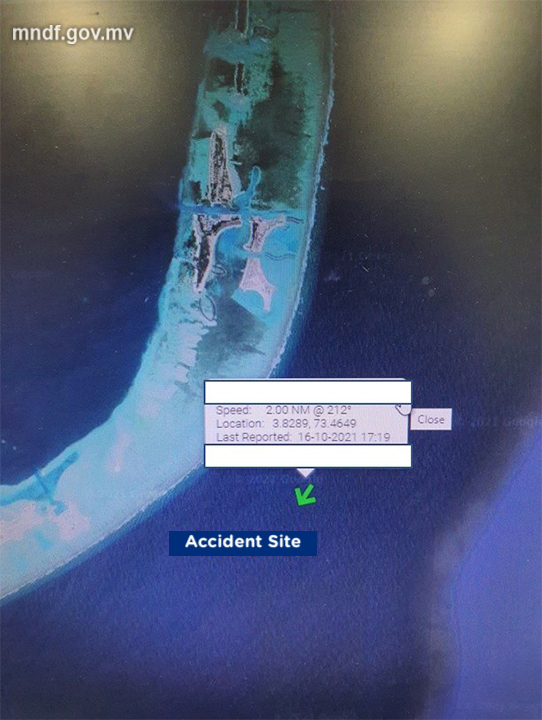 Of the three, the third person and the launch were both transported to Guraidhoo.
Police state that the launch was en route to V. Atoll from Malé and the incident was reported at 17:06 today.
While the incident happened due to rough seas, Maldives Meteorological Service forecasts that wave height will be from 6 to 8 feet tonight.
Details to come…