Malé, Maldives – The regulation outlining punishments excluding incarceration (Regulation No. R-13/2022) has been gazetted today.
With this regulation, convicts are offered the option for community service as a punishment. The punishment may be served solely as community service, community service in accompaniment with house arrest or incarceration.
While community service is not paid, the opinion of offenders are taken into account when assigning the punishment. Other factors affecting the assignment of community service include, the emotional and physical well being of the individual, the state of prisons and the living conditions of the convicted individual and their families.
Community service may be served by,
Maintaining roads, pay toilets, parks, schools, mosques and other state maintained public arenas.
Physical labour in road and other construction projects.
Working at a state office or public company.
In addition to community service, inmates are also provided leniencies such as accompanying family on hajj pilgrimage and medical trips abroad.
This regulation will act as a guide for the Maldives Correctional Service when assigning punishments for individuals serving a sentence under the Maldives Penal Code (Law No. 9/2014) and authorized uder the Prisons and Parole Act (Law No. 14/2013).
Article 1005 of the Maldives Penal Code (Law No. 9/2014) states that incarceration may be served as community service according to these guidelines.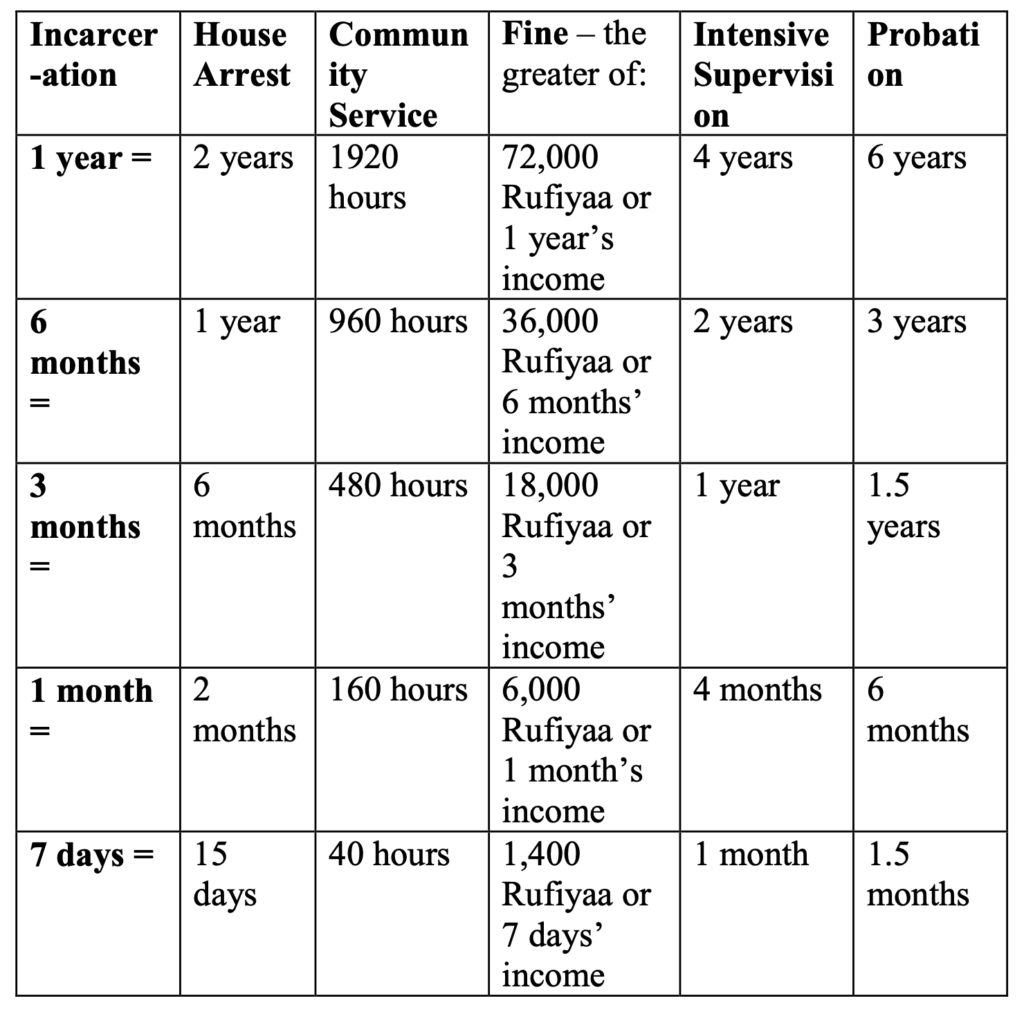 This comes at a time when human rights groups have called on the authorities to improve the treatment of prisoners in the Maldives. Meanwhile in November 2021, the Commissioner of Prisons stated that the Malé prison is housing 33 percent more detainees overcapacity causing challenges to providing services to inmates.