Addu City, Maldives – Addu City's Meedhoo Magistrate Court accepted a case to stop Addu City's land reclamation under the Addu Development Project (ADP) citing detrimental impact to the environment.
The case is filed by a private citizen, Abdulla Nuzair, Murigu, S. Meedhoo against the Ministry of National Planning, Housing and Infrastructure.
The law firm representing the plaintiff, Prime Strategy Attorneys and Consultants released a statement today saying that the project as it is proposed now will cause irreversible damage to the environment and future generations as per the environmental assessment report.
The State has a fundamental duty to protect and
preserve the natural environment, biodiversity,
resources and beauty of the country for the benefit of
present and future generations.

Article 22, The Maldives Constitution
The statement referred to Article 22 of the Maldives constitution which states that "The State shall undertake and promote desirable economic and social
goals through ecologically balanced sustainable
development and shall take measures necessary to6
foster conservation, prevent pollution, the extinction of
any species and ecological degradation from any such
goals."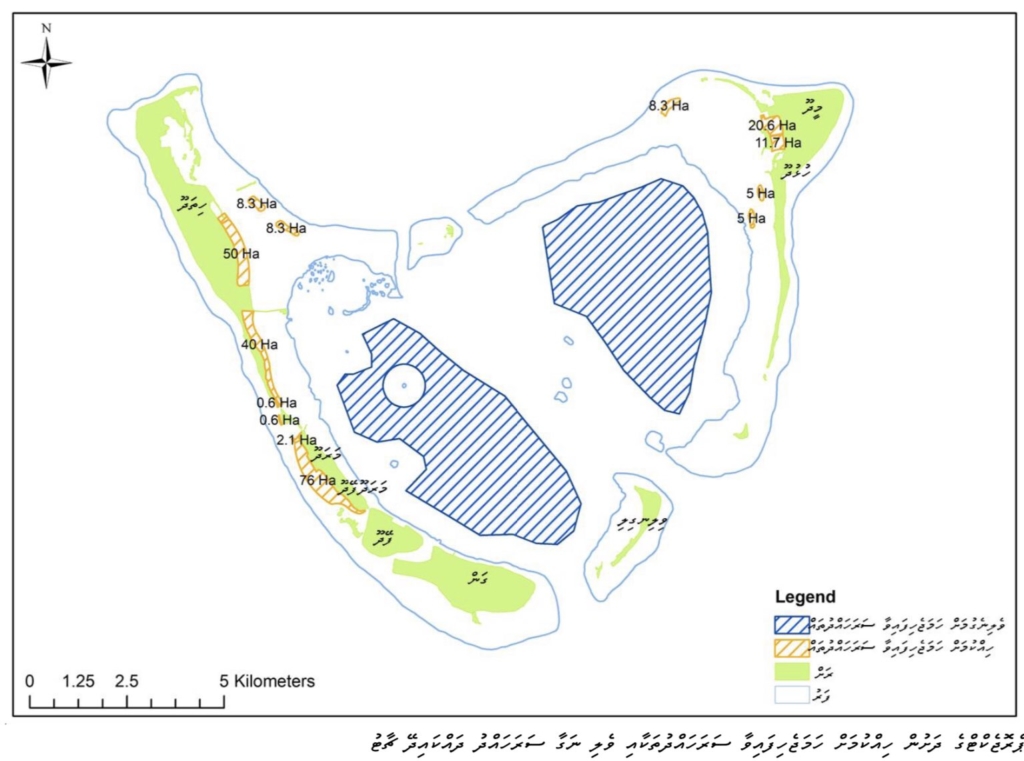 This case has been filed at a time when environmental experts and multiple NGOs have expressed alarm at the environmental impacts of the project.
Reports suggest that an estimated 6,916,573cbm of sand will be dredged inside the atoll lagoon and the dredging site covers 42 percent of the lagoon. Transparency Maldives released a statement saying that the projected value in damages to the environment due to the Addu reclamation project is at USD 858,343 million.
The USD 147.1 million project to develop the roads of Addu city and reclamation of 228 hectares of land was contracted to Afcons Infrastructure Limited of India.
Under the one-off land reclamation and shore protection project is proposed to create a land area of approximately 228 hectares. The proposed reclamation for purposes of residential, commercial, and industrial development is estimated for Hithadhoo, Hulhudhoo/Meedhoo (38 hectares including two island resorts of 5 hectares each), and Maradhoo/Maradhoo-Feydhoo (75 hectares).
The reclamation project is being carried out under the line of credit provided by EXIM Bank of India.