Malé, Maldives – Speaker of the Maldives Parliament Mohamed Nasheed stated on Wednesday that the Maldives Police must remove "India Out" banners immediately.
Speaker Nasheed stated this during the parliamentary sitting today regarding the large "India Out" hung on former President Yameen Abdul Gayoom's private residence.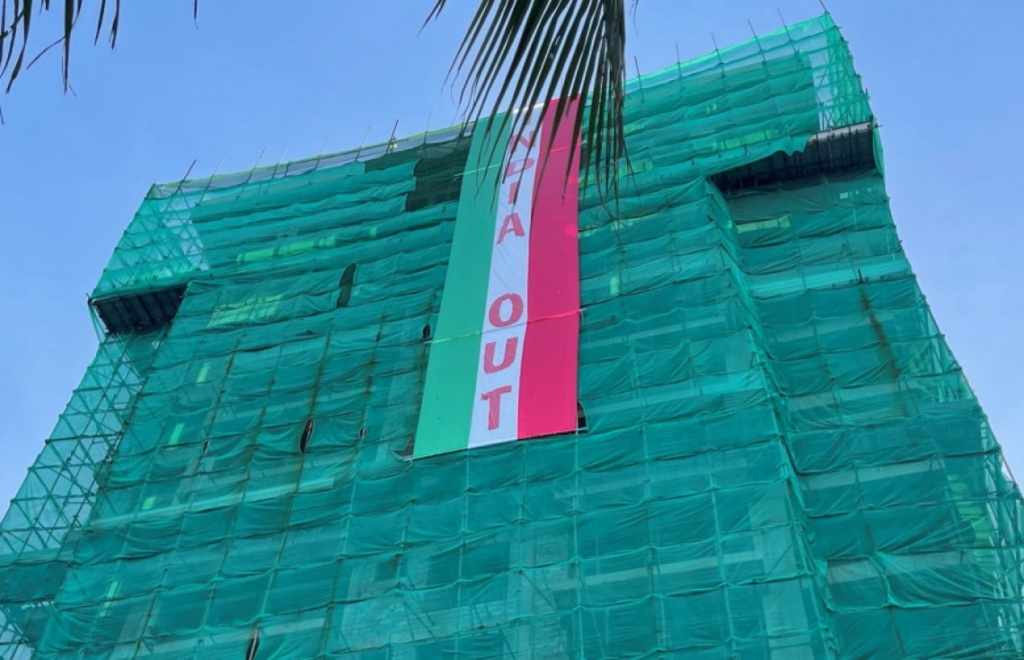 Erecting large banners against neighboring countries is against the law … In my opinion, Police must immediately remove such paraphernalia.

Speaker Nasheed
Nasheed has stated this while ex-President Yameen has placed a large banner at his private residence located at Boduthakurufaanu Magu in the capital city highly visible to the public.